Yangmeikeng Beach
From:
Dapeng New District
Updated: 2023-03-16 09:03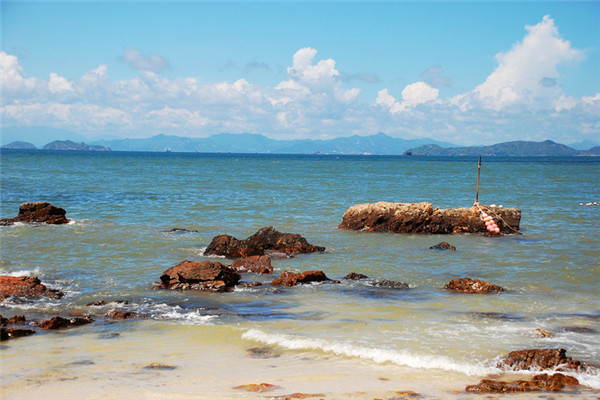 Yangmeikeng lies 3 kilometers from Judiaosha via a narrow road. Yangmeikeng is another patch of beautiful sand beach hidden behind bulrushes.
Stretching only 100 meters, the beach is reputed for its fine sand and clear seawater. Set against clear creeks flowing down Qiniang Mountain, it's a popular place for newlyweds to take wedding photos.
Nearby is a yacht club where the wealthy keep their yachts and sailing boats.
Beautiful coral reefs lie off the coast of Yangmeikeng, and speedboats are for hire to Sanmen Island and Dajia Island.
Yangmeikeng Beach, one of the cleanest beaches in Shenzhen, is not only great for surfing and diving, but also for watching sunrises and the night sky.
Add: Daya Bay, Dapeng New District, Shenzhen
Transport: Take the Dapeng New District Holiday Special Line 3 bus to the destination.
---