Hongqiao Park
Updated: 2021-04-21 10:04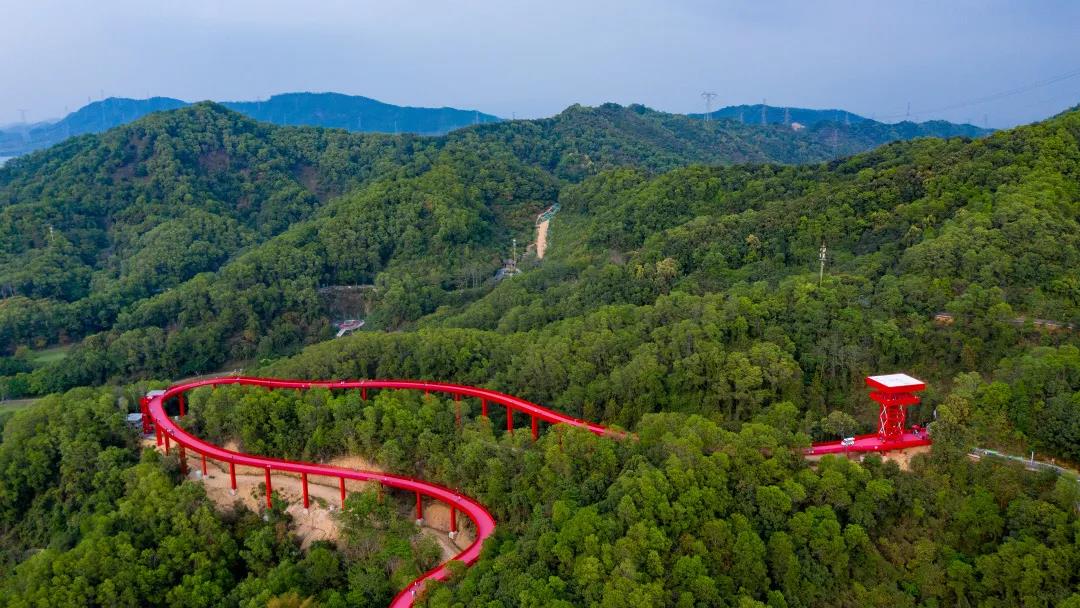 The newly opened Hongqiao Park, also known as Red Bridge Park, has a name deriving from the 4-kilometer red bridge built in Guangming District, Shenzhen, and ranked sixth among the 10 most visited places in China last Chinese New Year, according to a list published in February by Douyin, the Chinese version of TikTok. In fact, the park, reputed as "the most beautiful red ribbon," won the Best Landscape Design Award at the 2020 World Architecture Festival China (2020 WAFChina).
The park, located between Guangqiao Road and Dadingling Greenway, covers an area of about 402 hectares. It consists of three areas: the entrance area, the Bihu Lake area and the forest area stretching from west to east. The three areas are connected by a 4-kilometer-long red bridge. The bridge starts from Guangming New Town Park in the west, passes the Guangzhou-Shenzhen-Hong Kong High-speed Railway and Ganzhou-Shenzhen High-Speed Railway, and ends at the Dadingling Greenway in the east.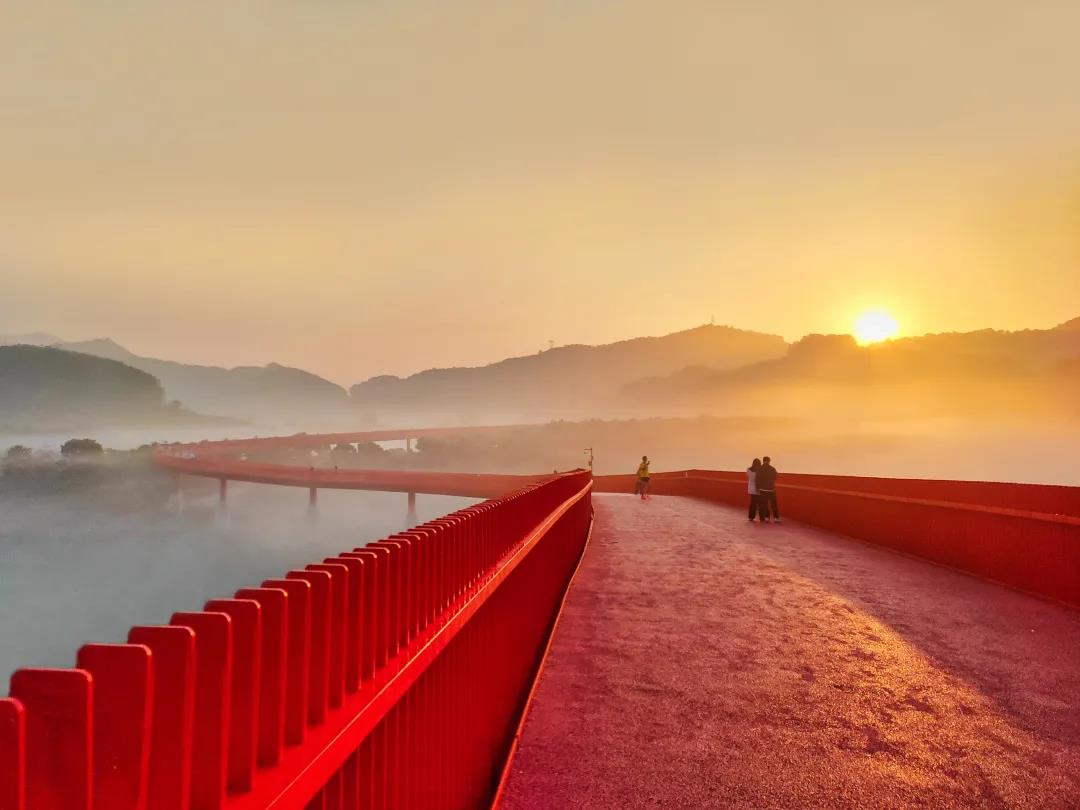 Phase II of the park, which is about to start, is scheduled for completion by the end of this year. It will include about five stadiums for special sports, all connected by a ring around the lake, which is currently is a reservoir.
Apart from the sports program at the lake, more sports involving all the senses in the forest area will be integrated, such as meditation, yoga, climbing, archery and taichi, and a network of hiking, horse-riding and mountain-bicycling trails.
Venue: Chalin Road, Guangming District, Shenzhen

Metro: Line 6 to Fenghuang Town Station(凤凰城站), Exit B
---