Waterlands Resort
From:
Culture, Radio, Television, Tourism and Sports Bureau of Shenzhen Municipality
Updated: 2021-08-31 16:08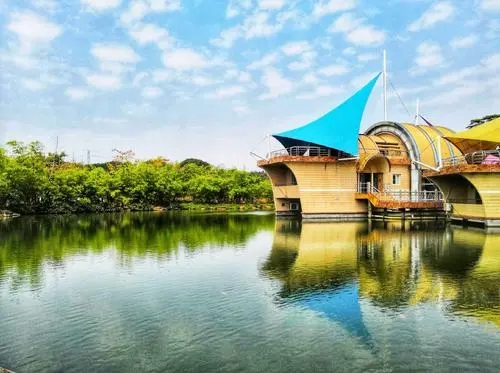 Located in Shajing, Bao'an District, Waterlands Resort is an eco-park that features sightseeing, entertainment and eco-science education. Waterlands Resort is dotted with lakes, streams, dense woods and carpets of green grass. The flying birds, diving fish and blossoms of the four seasons of the year all add to the beauty of the resort.
---