Meridian View Center
From:
Culture, Radio, Television, Tourism and Sports Bureau of Shenzhen Municipality
Updated: 2023-03-06 09:03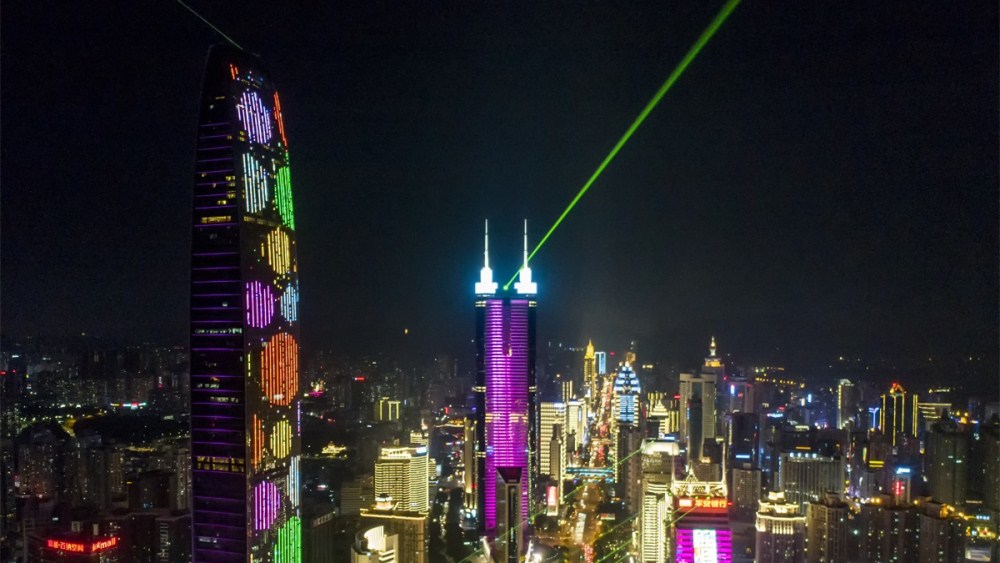 For those who want to get a bird's-eye view of Shenzhen and Hong Kong, you can go to the Meridian View Center. Located on the top floor of Diwang Building, which has 69 floors and stands 383.95 meters, the Meridian View Center is the first high-rise themed sightseeing tour in Asia. Diwang Building, which was Asia's tallest building when it was debuted in the year 1996, is composed of three parts: commercial offices, business apartment and shopping center. It is an important landmark of Shenzhen.
A variety of high-tech items let visitors have an entertaining experience while learning the basic information of Shenzhen. There are restaurants and cafés so people can have something to drink or eat next to this beautiful scenery.
Tickets: 80 yuan for adults, 40 yuan for children below 1.2 meters and seniors aged between 65 to 69, free for children below 1.2 meters and seniors aged over 70
Opening hours: 8:30 a.m.-11 p.m.
Website: http://www.szmvc.com.cn/
Tel: (86-755) 82462232
Add: 5002 Shennan East Road, Luohu District, Shenzhen (深圳市罗湖区深南东路5002号地王大厦)
Metro: Line 1 or 2 to Grand Theater Station (大剧院站), Exit D
---