Opera house, maritime museum design contest winners unveiled
Updated: 2021-03-17 09:03
A computerized image of the first-prize winning design for the Shenzhen Opera House, titled "Light of the Sea." SD-Agencies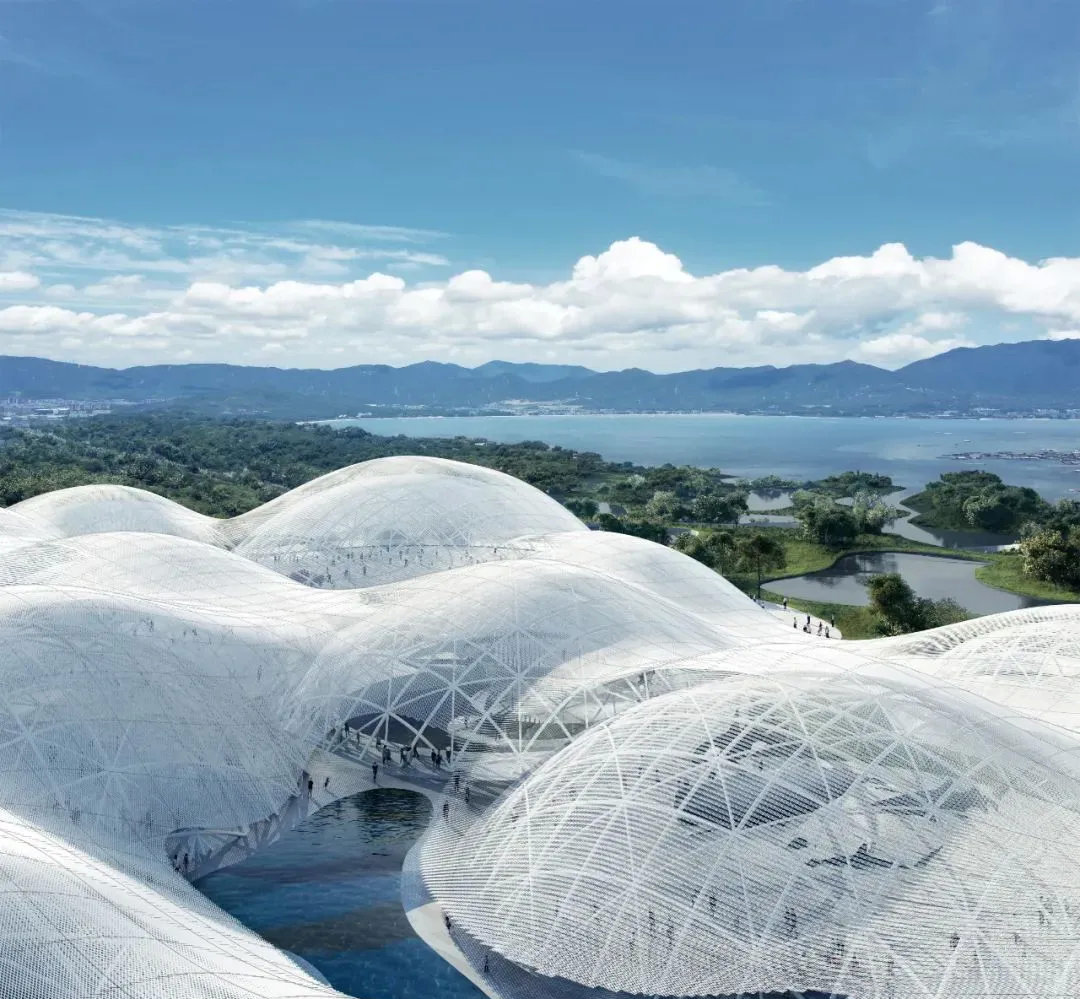 A simulated image of "Clouds on the Sea," which won the international design competition for the Shenzhen Maritime Museum. SD-Agencies
The winners of the international architectural design competitions for the Shenzhen Opera House and the Shenzhen Maritime Museum, two of the city's 10 new cultural landmarks, were announced by the Shenzhen Municipal Planning and Natural Resources Bureau yesterday.

They were selected by international judging panels of leading experts. The two design competitions launched last year attracted more than 80 design teams worldwide each.
"Light of the Sea," the first-prize winner for the opera house, was created by a team led by Jean Nouvel of France, a Pritzker Architecture Prize laureate, from the Paris-based design firm Ateliers Jean Nouvel.
The Pritzker Architecture Prize is often referred to as architecture's Nobel Prize and the profession's highest honor.
"The design is very original, inspirational and creative around the themes of embracing the music and the sea with architecture, combining abstract and concrete concepts and integrating coasts, communities, buildings and parks," the bureau said in a press release yesterday, quoting the remarks by the judging panel. "The style of the architecture is dynamic with great visual impact force."
Located in Dongjiaotou in Shekou, the project extends into the sea resembling a peninsula, overlooking Shenzhen Bay Highway Bridge and the skyline of Futian CBD to the east, Hong Kong to the south across the sea, and Dananshan Mountain/Xiaonanshan Mountain to the west.
As a new icon of future Shenzhen and a landmark in the Guangdong-Hong Kong-Macao Greater Bay Area (GBA), the opera house is the most important one of the 10 planned major cultural facilities in the city.
It is expected to bring quality cultural life to the citizens as a world-class palace of art, a new international platform for cultural exchanges in the GBA, and a quality coastal art parlor for the public.
Construction on the opera house is expected to start this year and be completed in 2024.
A piece of land covering an area of 330,699 square meters has been granted for the building of the opera house, whose construction space will reach 222,000 square meters.
"Clouds on the Sea," a work by a team from Japanese architectural firm SANAA headed by Pritzker Prize-winning architects Kazuyo Sejima and Ryue Nishizawa, won the design contest for the Shenzhen Maritime Museum. It has been recommended to be the implementation plan.
The judging panel thought the design reflects the concept of a floating architecture that enables the museum to merge into the mountain and sea in a gentle and modest way, and to blend into the unique geological environment of Dapeng Peninsula that houses it.
The museum aims to become a leading national maritime museum with such comprehensive functions as exhibition, collection storage, technology, education, public services, business and research.
---