Several retail shops of Inditex closed in Shenzhen
Updated: 2021-01-13 09:01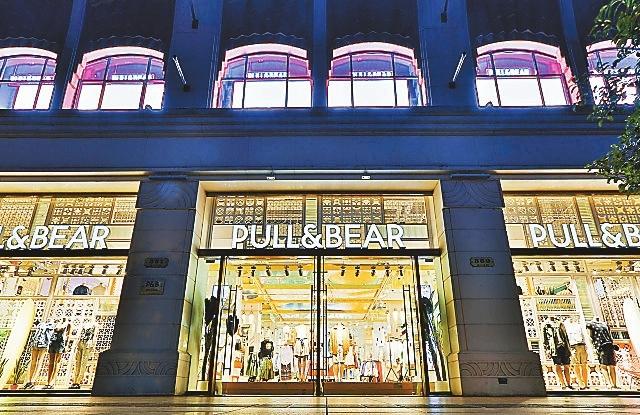 A Pull & Bear store in Shenzhen. File photo
Spain's Inditex, one of the world's largest clothing brands, is closing all its brick-and-mortar shops in China, Chinese business media outlet Jiemian reported.

According to the Southern Metropolis Daily, Bershka and Stradivarius, both youth targeted brands of Inditex, have closed their shops in Yijing Central Walk in Futian District.
A Pull & Bear store in HaiYa Mega Mall in Bao'an District was also closed, according to people familiar with the situation. Other Pull & Bear stores in Shenzhen are also reported to be closed.
However, all Zara stores, a subsidiary of Inditex, are still running in Shenzhen.
The only shop of Stradivarius in Guangzhou has been closed, according to its official website.
So far, there are 11 Bershka stores in China. Related information suggests that they will all be closed by mid-2021.
Inditex, founded in 1975, is among the top four apparel retailers in the world.
Inditex Group owns 4,430 shops in the world as of 2009.
It is planning to close all its subsidiary shops including Bershka, Pull & Bear and Stradivarius in China due to poor performance here.
Most of its stores that are closing are in Asia and Europe.
Inditex's balance sheet shows a 195-million-euro (US264 million) net loss in the first half of 2020.
Due to the losses brought by the COVID-19 pandemic, many retailers now tend to focus on e-commerce sales to face less inventory pressures.
---