SZ wins award for smart city service
Updated: 2020-11-20 13:11
Shenzhen won the "Enabling Technologies Award" at the 10th Smart City Expo World Congress (SCEWC) Nov. 18.
This year's SCEWC took place from Tuesday to Wednesday in Barcelona, Shanghai and New York simultaneously, both online and offline.
The award acknowledges Shenzhen's achievements in using technologies to advance the meticulous management of the city.
It is an international award that Shenzhen has achieved in terms of smart city construction.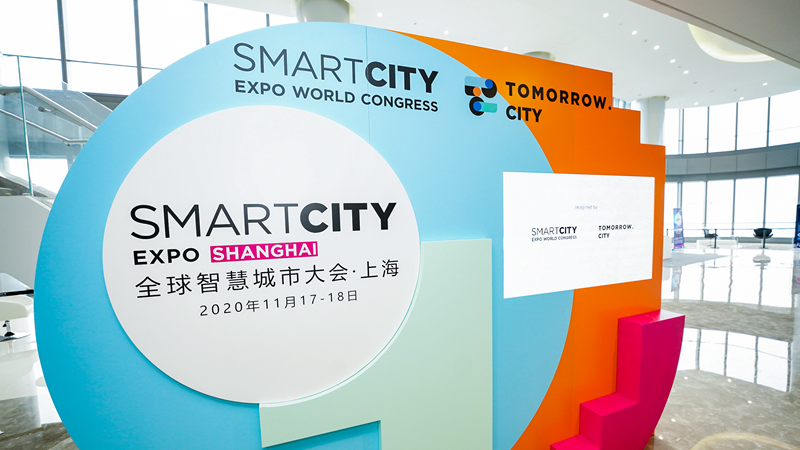 The 10th Smart City Expo World Congress (SCEWC) is held in Shanghai between Nov. 17 and 18.
Before this, Shenzhen ranked first among 32 key cities in the country in terms of online administration service capability. Shenzhen also held the first position in an assessment of the development level of China's smart cities.
Shenzhen will next build a Pengcheng Smart System capable of deep learning to become a model for smart city and "digital China" so as to let residents enjoy a digital life and jointly contribute to the creation of a smart society.
Futian District's project, named AI-HUB (SZ), earned the "Inclusive & Sharing Cities Award" at the SCEWC.
The project, AI-HUB (SZ), is devoted to helping the government, enterprises and research institutes to construct a space for digital innovation.
It also includes an open innovation lab spotlighting two challenges shown in the development of artificial intelligence, specifically data and scenarios.
The project was jointly created by the Shenzhen Municipal Government Services Data Bureau and Futian District Government.
At present, the AI platform has attracted more than 50 companies, said Yu Jie, director of Futian District government services data bureau.
Since 2011, the SCEWC has taken place in Barcelona every November, providing an international exchange platform for governments, companies, social organizations and research centers.
---