4,526 smart poles to be built this year
Updated: 2020-06-22 09:06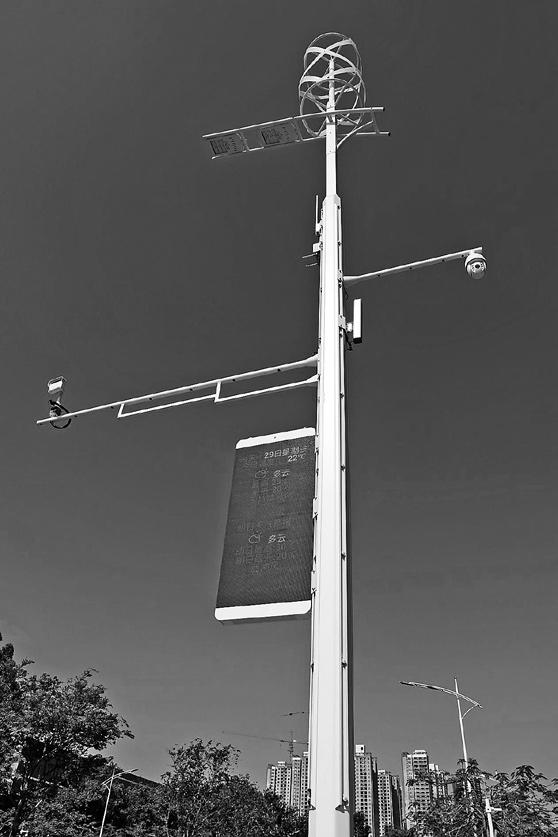 A new smart pole is seen in Guangming District. Shi Yan
The city will complete construction of 4,526 new smart poles in 2020 and 24,000 by 2022, an official said at a forum Friday.
At the forum, the China Urban Public Transportation Association and Shenzhen Smart Poles Industry Promotion Council jointly set up a professional committee for the development of smart pole development and launched a smart pole design contest.

A smart pole is a multi-function lamp pole that integrates lighting, monitoring, traffic management, environment surveillance, wireless communication and emergency aid.
It is also a 5G base station for major carriers.
"Shenzhen is coordinating construction of 5G base stations and smart poles," Zheng Xuan, an official with the Shenzhen Municipal Industry and Information Technology Bureau, said at the forum.
So far, the city has completed construction of 28,000 5G stations and by the end of August, 45,000 stations will be completed.
Shenzhen will be the first city in China that is fully covered by the 5G network.
---