Shekou Management and Service Center for Expats
Updated: 2022-06-22 09:06
On June 28, 2017, the Shekou Management and Service Center for Expats was inaugurated, becoming the first foreign-related service center in Shenzhen providing both management and service functions. Adhering to the work philosophy of "professionals doing professional things and promoting management through services," the center is committed to creating a service platform of "one center and three stations" (namely the subdistrict center office, and the three stations of Nanhai Rose Garden, Peninsula City State and Shenzhen Bay), which covers more than 95 percent of foreigners who are within one kilometer of the jurisdiction. What is more, it will explorethe establishment of a multi-party participation "1 plus N" management service mode, effectively enhancing the level of management and service for foreigners in the jurisdiction. ("1" refers to the core leadership of grassroots government units, and "N" refers to the entry-exit management departments of public security authorities, grassroots police stations, subdistrict communities, property units, thirty-party agencies and foreign-related bodies.)
Services
1. Temporary accommodation registration for foreigners
Pursuant to the Exit and Entry Administration Law of the People's Republic of China, foreigners shall be required to register at the police station oftheir places of temporary residence accommodation within 24 hours after entering the territory of China. As the Shekou police station and the Shenzhen Bay police station have delegated the authority of the public security system to the center to handle temporary accommodation registrations, the accommodation registration handled at the center shall have the same validity as the accommodation registration handled at the police stations.
2. Guidance on handling affairs in Chinese government departments

The center shall provide foreigners with consulting services, proactively link resources to foreigners' inquiries, and propose suggestions and guidelines for foreigners' reference.
3. Carrying out community activities

Given the fact that foreign residents have little knowledge of China's laws and seldom participate in community activities, the center shall regularly hold lectures on foreign-related legal knowledge to answer foreign residents' questions about their life, work and residing in Shenzhen. The multi-cultural exchange activities held by the center can help Chinese residents understand foreign culture while helping foreign residents understand Chinese culture, which strengthens the exchange and communication between Chinese and foreign residents, reduces community conflicts resulting from cultural differences, and facilitates the development of a harmonious community.
Scan the QR code below to follow Shekou Management and Service Center for Expats on WeChat: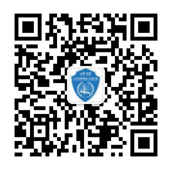 Address: 2/F, intersection of Nanshui Road and Shiyun Road, Shekou Subdistrict, Nanshan District

Tel: 0755-26678381

---