Shenzhen University
From:
Shenzhen University
Updated: 2021-04-30 10:04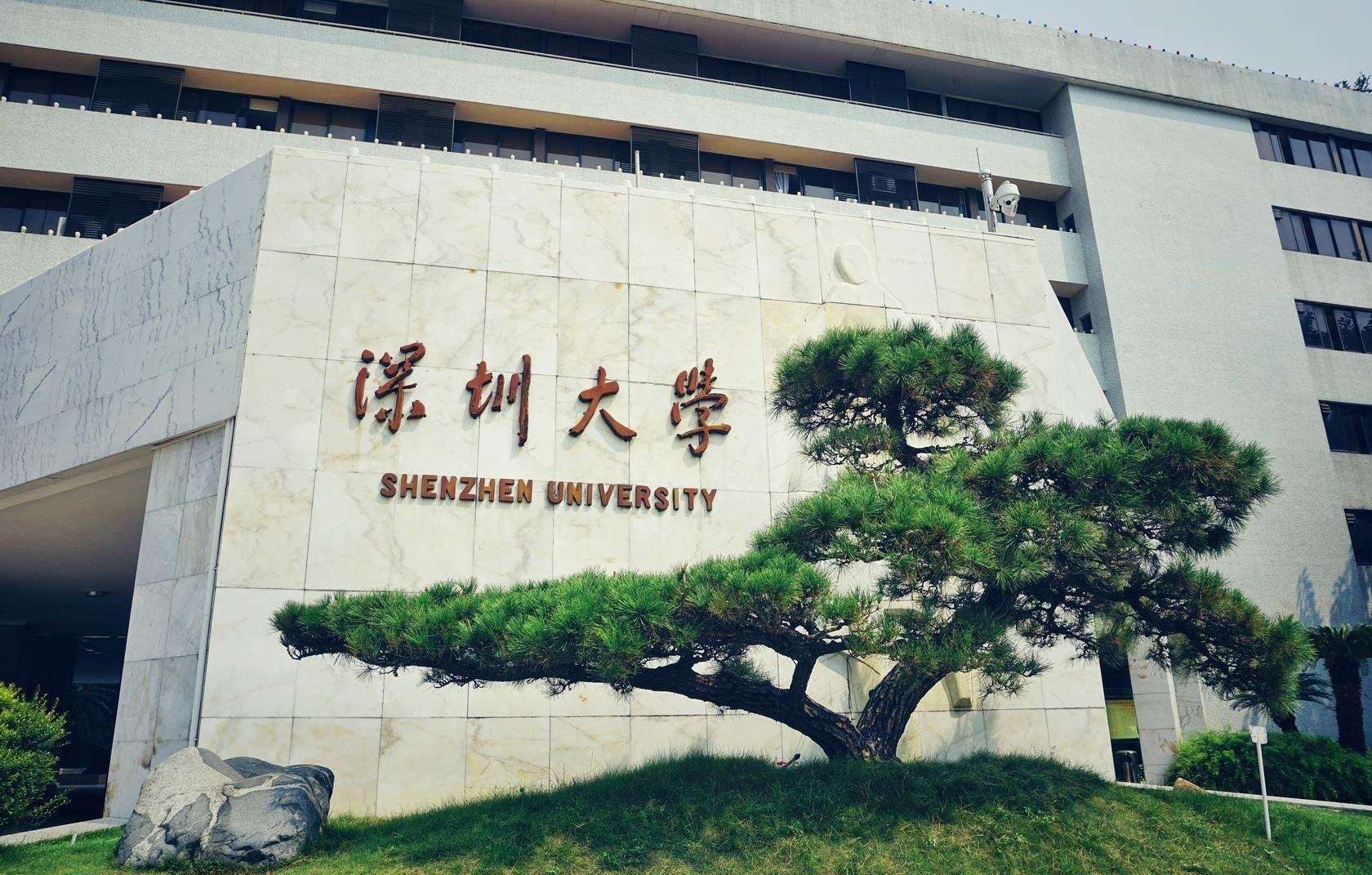 Sanctioned by the Ministry of Education of China, Shenzhen University was founded in 1983. The Central Government, the Ministry of Education, and the local government attached great importance to higher education in the Shenzhen Special Economic Zone. The university has received support from Peking University for establishing the School of Chinese Language and the School of Foreign Languages, from Tsinghua University for establishing the College of Electronic Science and the College of Architecture, and from the Renmin University of China for establishing the College of Economics and the Law School. Since its inception, the university has been committed to education reforms with regards to developing scholarship programs and work-study programs, adopting a modern academic credit system, providing students with a wider range of job opportunities, improving the quality of student services, and introducing a modern tenure tracking system. Many reform policies have been recognized as breaking new ground on the scene of Chinese higher education.
Since its foundation 35 years ago, Shenzhen University has closely followed the pace of the Shenzhen Special Economic Zone and has been committed to reform and rapid development. The university adheres to the motto of "self-reliance, self-discipline, self-improvement" and strives to become "the Special Economic Zone University, the Window University, and the Experimental University." The university is committed to providing high-quality social services in its pursuit of excellence in teaching, learning, and research. It is a comprehensive university that offers a wide range of undergraduate and postgraduate programs and provides leading-edge facilities and excellent services to students, faculty and staff. As a unique institution of higher learning in the Shenzhen Special Economic Zone, the university promotes a distinctive and innovative campus culture. With the establishment of Chinese cultural and arts research centers such as the Jao Tsung-I Institute of Culture Studies and the Liu Yuyi Institute of Fine Arts, the university is actively developing cultural self-awareness and cultural self-confidence, in the context of building a world-class university with Chinese characteristics that matches the international stature of the Shenzhen Special Economic Zone.
With four campuses in Yuehai, Canghai, Lihu and Luohu, Shenzhen University covers a total area of 2.72 square kilometers. The university provides students, faculty, and staff with rich teaching resources and scientific research facilities. The SZU Library has more than 4,079,700 books and 257 databases, including 2,235,500 full-text e-books and 124,800 full-text electronic journals. The university has a National Undergraduate Education Reform Center, a National Education Innovation Center, a National Teaching Practice Center, two National Teaching Demonstration Centers, a National Virtual Teaching Center, 15 Provincial Teaching Demonstration Centers, and a Provincial Virtual Teaching Center. Additionally, there are three national engineering laboratories, one national engineering center, two key laboratories of the Ministry of Education, and 38 provincial key laboratories.
Shenzhen University has an enrollment of 35,455 full-time students, which includes 28,674 undergraduates, 6,433 postgraduates, and 348 doctoral students. Additionally, there are 1,744 part-time postgraduates, 21,022 adult education students, and 837 international students. With a total of 11 disciplines, Shenzhen University is a comprehensive university that covers philosophy, literature, economics, law, education, science, engineering, management, medicine, history, and arts. The university consists of 27 schools and two affiliated hospitals, offering 90 undergraduate majors. Shenzhen University now has five State-level specialty programs, 10 provincial-level specialty programs, and 15 provincial-level key disciplines. There are 10 first-grade doctoral degree conferring disciplines, three post-doctoral research stations, and one post-doctoral workstation. There are 38 first-grade master degree conferring disciplines; 18 professional master degree conferring disciplines, of which 12 are in the field of engineering. Engineering, clinical medicine, materials science, biology and biochemistry, computer science, and chemistry entered the top 1 percent ranking of Essential Science Indicators (ESI), and are ranked 84th on the Chinese universities' ESI Extended highly cited papers listing.
Shenzhen University also initiated the establishment of the "UOOC Alliance of Local Universities and Colleges," with 125 membership universities and colleges offering 310 online courses. A total number of nearly 500,000 students from 103 membership universities and colleges have taken courses and 54 members have set up systems for calculating course credits. In 2017, undergraduates of Shenzhen University won 727 awards in a variety of fields at different levels, including 175 international prizes, 241 national prizes, and 237 provincial and ministerial prizes.
Admission for International Students
Undergraduate
International students can apply to study Chinese language and culture courses, or they can pursue a full-time bachelor (four years), master (three years), or doctoral (three years) degrees at the University. The University offers small classes teaching Chinese language courses on four levels ranging from entry to elementary, and from intermediate to advanced. Our tutors have a broad teaching experience and are dedicated to providing students the support they need to improve their Chinese effectively and efficiently. Since 2010, the College of International Exchange has been accredited by the Ministry of Education to host international students who wish to pursue a fulltime undergraduate degree in Chinese Language and Literature. Students can choose to major in Chinese Language and Culture or in Business Chinese.
For more details, please click: https://en.szu.edu.cn/Admission/Undergraduate.htm
International Student Online Admission:http://status.szu.edu.cn/szulxs/stuzs/stuLogin.action
Graduate
For more details, please click: https://en.szu.edu.cn/Admission/Graduate.htm
Contact Info
Add: Yuehai Campus: 3688 Nanhai Blvd., Nanshan District, Shenzhen;Lihu Campus : 1066 Xueyuan Blvd., Nanshan District, Shenzhen
Tel: (86-755) 26558894 / (86-755) 26557139
E-mail: szulxs@szu.edu.cn
---