Apple
From:
Commerce Bureau of Shenzhen Municipality
Updated: 2022-02-18 14:02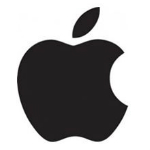 Apple Inc. plans to establish its South China Regional Operations Center in Shenzhen, to be positioned as Apple's regional hub for South China as well as its procurement hub for South China and Southeast Asia.
In February 2016, Nanshan District's Shekou Net Valley was chosen as the site for the project, which will serve as a forward command and control center for optimizing Apple products' online and offline sales channels, and will primarily oversee operations in five areas—supply chain management, operations, R&D, online sales, and offline retail sales.
In October 2016, during his visit to Shenzhen Apple CEO Tim Cook announced that Apple will take another step in its relationship with Shenzhen by establishing an R&D center in the city. Following the construction of the R&D center, Apple will provide over 200,000 job opportunities in Shenzhen, including in the manufacturing and app development industries, resulting in the introduction of more talented personnel to Shenzhen and the strengthening of Apple's contacts with local partners and institutions of higher learning.
---