New museum in city calls for design bidding
Updated: 2020-04-16 10:04
The city has called for open tendering for the Shenzhen Natural History Museum's schematic design and architectural design development from design teams at home and abroad, according to the Shenzhen Municipal Public Works Bureau.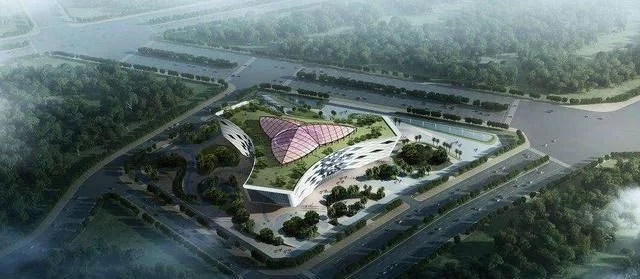 A computer-generated image of the Shenzhen Natural History Museum.
The Shenzhen Natural History Museum, one of the city's 10 new cultural facilities and located in Pingshan District, aims to be a leading museum of its kind in China and first-class in the world.
It is designed to interpret the laws of natural evolution and show "geographies of Shenzhen and ecology in the global perspective," to become a natural history museum actively advocating science.
The museum will cover an area of 42,000 square meters, with a gross floor area of 100,000 square meters while the indoor exhibition area will be nearly 34,000 square meters.
It will exhibit animal and plant specimens, mineral specimens and fossil specimens.
Additionally, it will include programs to show the origin and development of life on Earth, the relationship between geological structures and geomorphology, as well as the development of ecosystems, according to Shenzhen Special Zone Daily.
Total investment is limited to 3.5 billion yuan (US$496 million) (excluding specimen collection cost), of which construction estimates are around 2.1 billion yuan.
The final project scale and investment is subject to government approval, according to the information released on the museum's official website.
---