Park renovation enhances visitor experience
Updated: 2022-06-17 09:06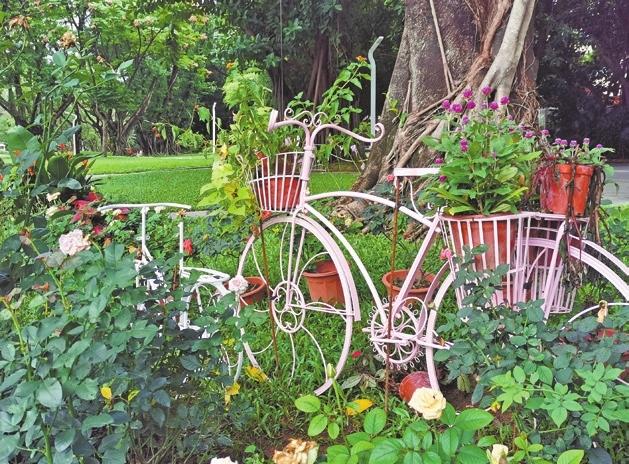 Decorations at Renmin Park.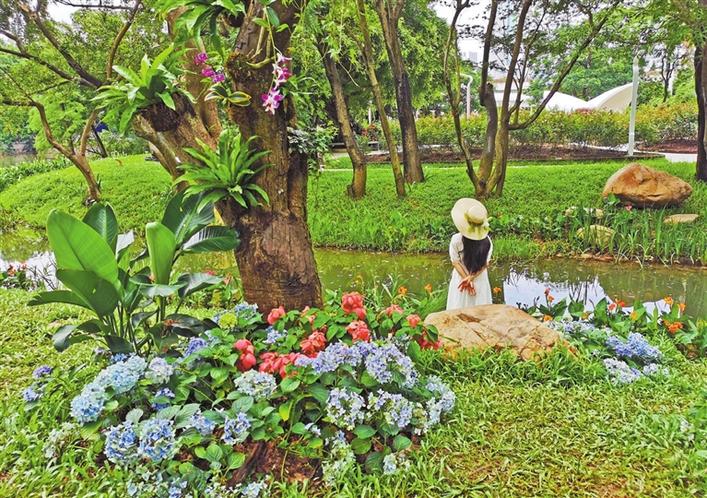 A visitor rests by a stream at Renmin Park in Luohu District on Wednesday. Photos by Cao Zhen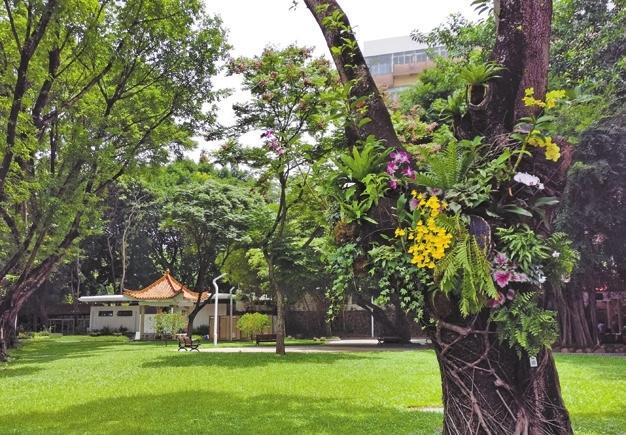 Air plants with flowers on a tree.
After one year's renovation, Renmin Park in Luohu District has improved its infrastructure, added more landscaping decorations and installed fitness facilities, which has attracted many visitors to take photos and locals to utilize the park as a restful retreat.

Built in 1983, Renmin Park is famous for its various species of Chinese roses. At the west entrance of the park, additional Chinese roses have been planted in a newly built square to welcome visitors. Air plants with flowers have also been added on some trees to enliven the vast green space in this urban park.
A 1-kilometer-long running track has been built for sports lovers, and smart fitness and children's recreational facilities have also been installed, providing a multi-functional space for residents.
If you need a rest, a great option is to read some books at the Chinese Rose Book Bar by the lake near the east entrance where there is a collection of more than 2,000 books.
Renovations on some public restrooms in the park haven't been completed yet and visitors can use temporary mobile restrooms in the park.
You are invited to call 8223-6346 to share your comments about the park renovation.
Venue: Renmin Park, Luohu District (罗湖区人民公园)
Metro: Line 3 to Shaibu Station (晒布站), Exit D1
---