Exquisite Viennese porcelains shine at Artron | Until June 12
Updated: 2022-05-27 16:05
More than 100 porcelains from the Vienna Porcelain Manufactory in Austria and 39 Viennese porcelains are on display at Artron Art Center.
The Vienna Porcelain Manufactory was founded in 1718, making it Europe's second-oldest porcelain manufacturer after Meissen. The hand-painted porcelains were well designed. Many of the works are signed by the artists. The most popular Royal Vienna items are plates, vases and urns.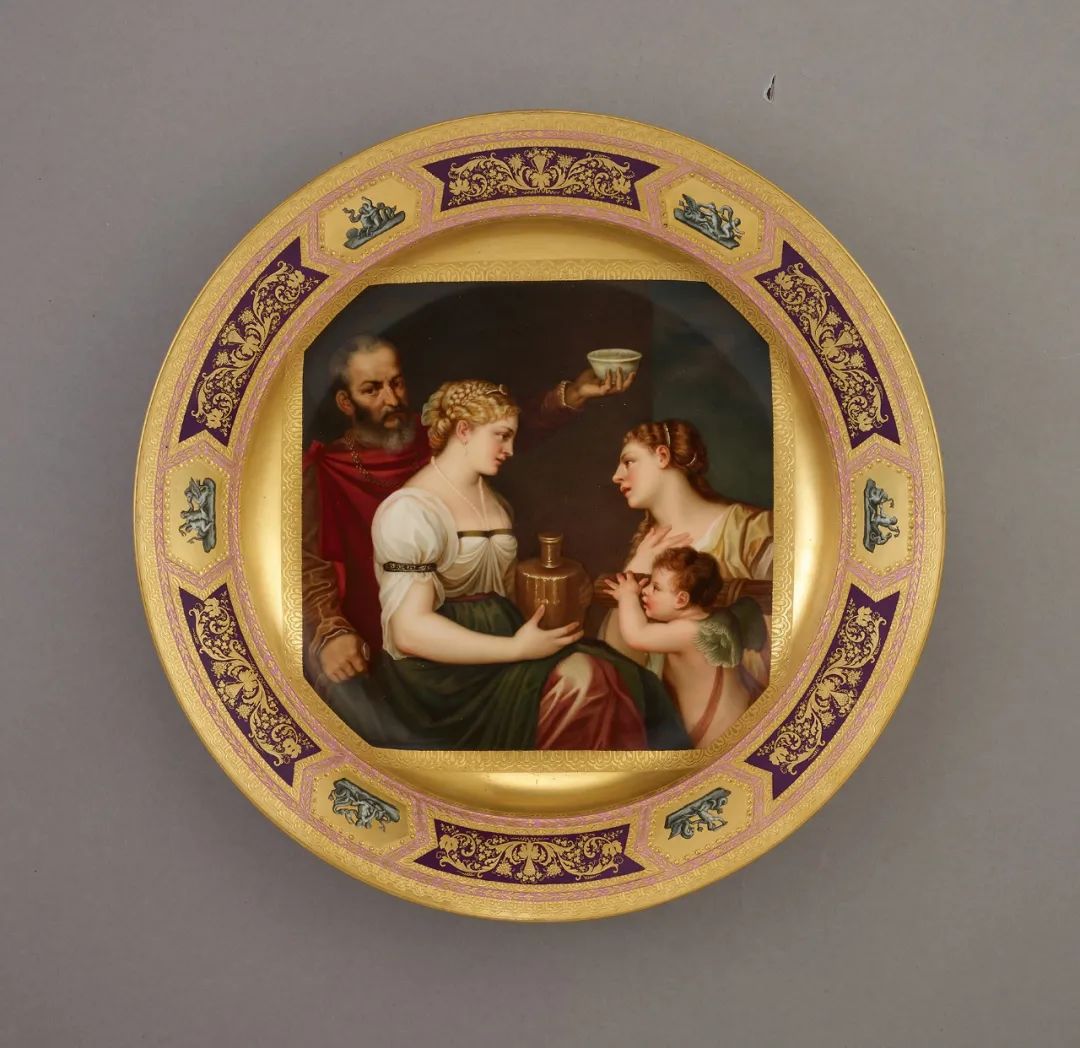 Photo from the center's WeChat account
The Vienna Porcelain Manufactory ran into financial trouble in 1744. Later the factory started to flourish, producing porcelain figures, tableware and vases in the playful Rococo style. It was from 1780 that, under a new director, the manufacturers started to produce pieces in the more austere and elegant Neoclassical style, and started to feature gilt decorations on their pieces.
In the 19th century, Viennese porcelain was particularly popular among Europe's expanding middle classes, but the factory eventually closed in 1864. A new factory was eventually opened in 1923 in Augarten, where it still operates today. It revived the traditions of the old Vienna Porcelain Manufactory by continuing the production methods and patterns of the historic manufactory and specialized at one time in the production of Art Deco style pieces.
Gilding and elaborate border designs, and sometimes even ormolu or metal mounts, were frequent decorative details that enhanced the superb painting and colors on Viennese antiques. Almost all Viennese porcelains were meant primarily for display and adoration, with the notable exception of some super-fine chinaware, that most likely is used quite rarely and only on very auspicious occasions.
Dates: Until June 12
Hours: 10 a.m.-6 p.m., closed Mondays
Tickets: 200 yuan (including a ticket and four 50-yuan coupons which can be used in the center)
Venue: Artron Art Center, Nanshan District (南山区雅昌艺术中心)
Metro: Line 2 to Qiaocheng North Station (侨城北站), Exit D
---