Celebrate Children's Day with fun music | May 27, June 1
Updated: 2022-05-25 17:05
Children are like the sunshine of spring, bringing joy and hope to the world. This coming Children's Day, parents and kids are invited to two unforgettable programs at Shenzhen Concert Hall, and celebrate this special occasion with fantastic music.
Fairy tale and movie music
Under the baton of young musician and assistant conductor Chai Haofu of the Shenzhen Symphony Orchestra (SZSO), the orchestra will perform a concert of movie soundtracks and works themed on fairy tales Friday night, accompanied by excerpts from movies projected on a big screen.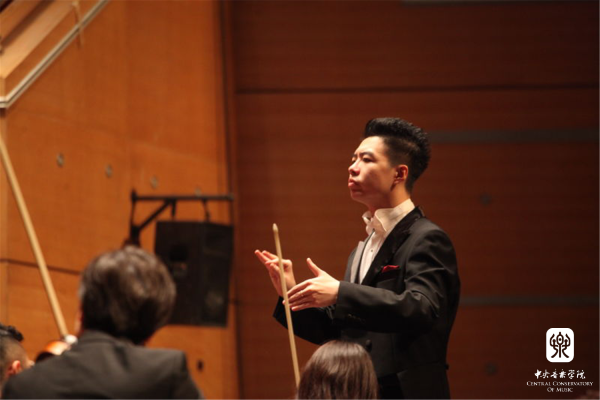 Chai Haofu
The program will include the overture to Offenbach' soperetta "Orpheus in the Underworld," Tchaikovsky's "Nutcracker Suite," scores from Disney movies "The Lion King" and "Frozen," excerpts from Andrew Lloyd Webber's musical "The Phantom of the Opera," as well as themes from "Harry Potter and the Philosopher's Stone" and "Star Wars," both composed by John Williams.
A particular treat of the program is the eight-piece suite by Tchaikovsky. From the candy-sweet "Sugar Plum Fairy" to the glittering "Dance of the Reed Flutes," this is the musical epitome of sugar, snow and sparkle, which has become a Christmas staple around the world. "The Nutcracker," a fairy tale ballet in two acts, is centered around a girl's Christmas Eve celebration and romantic awakening. The ballet's title comes from a story, "The Nutcracker and the Mouse King," written by German fantasy writer E. T. A. Hoffmann. The girl creeps downstairs to play with her favorite gift, a nutcracker, which comes to life as a handsome prince who whisks her off to the Land of Sweets. Tchaikovsky handpicked eight musical highlights from "The Nutcracker" to form the suite, which became instantly popular and was featured in Disney's "Fantasia."
Chai graduated from the Central Conservatory of Music in Beijing and the School of Music, University of South Carolina in the United States. He won the President of Jury Award at the Bucharest Music Institute's international conducting competition in 2018. Thus far, he has conducted more than 400 concerts of various types.
Time: 8 p.m., May 27
Tickets: 50-880 yuan
GSO Brass Quintet
The award-winning GSO Brass Quintet consisting of five musicians from the Guangzhou Symphony Orchestra (GSO) will perform two concerts with the same program for junior and grown-up fans on the afternoon and evening of June 1.
The program will include such familiar tunes as the themes and music from the Chinese animation film "Sheriff Black Cat," Japanese animation shows and movies "Slum Dunk," "Ikkyu the Little Monk," "Spirited Away" and "Neon Genesis Evangelion," themes from Disney films "Coco" and "Aladdin," Lo Ta-yu's ballad "Childhood" and a medley of Michael Jackson pop songs. Those who buy two tickets or more can enjoy discounts.
Time: 3:30 p.m., 8 p.m., June 1
Tickets: 80-380 yuan
Booking: WeChat account "szyyt_piao"
Venue: Shenzhen Concert Hall, Futian District (福田区深圳音乐厅)
Metro: Line 3 or 4 to Children's Palace Station (少年宫站), Exit D
---