A night of Shostakovich | 8 p.m., May 20
Updated: 2022-05-17 17:05
Conducted by young talent Fang Zhongling, the Shenzhen Symphony Orchestra (SZSO) will perform this Friday evening works by Dmitri Shostakovich. The concert will headline piano teacher Shen Lu of the Xinghai Conservatory of Music as a soloist.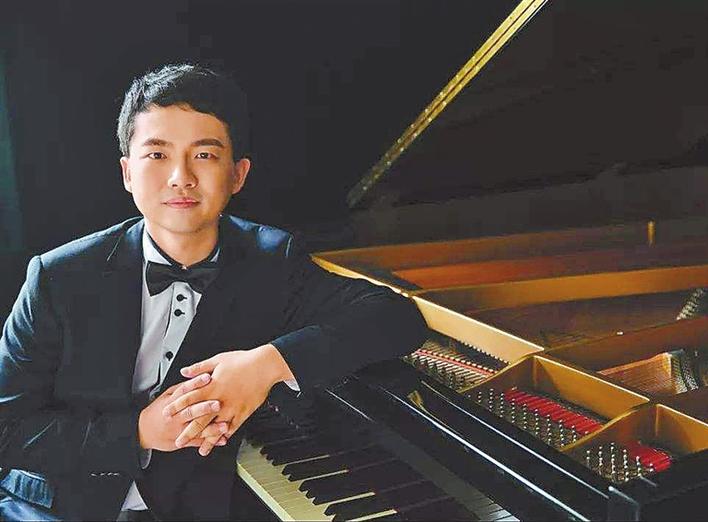 Shen Lu
Blending traditions with new trends, Shostakovich (1906–1975) was a Russian composer and pianist, one of the most celebrated composers of the 20th century. Starting to compose at 11, Shostakovich was accepted by the Petrograd (now St. Petersburg) Conservatory as a piano student at 13. A genius noted for his profound thoughts and exuberant creativity, he left behind a rich oeuvre, particularly his 15 symphonies, numerous chamber works and concerti.
Friday's program will include Shostakovich's "Festive Overture, Op. 96," "Piano Concerto No. 1 in C Minor, Op. 35," and "Symphony No. 1 in F Minor, Op. 10," composed respectively in his 40s, 20s and before he was 20.
The overture was written in 1954 for a concert at the Bolshoi Theater in Moscow celebrating the 37th anniversary of the October 1917 Revolution. Written in a rush, the overture is a joyous piece that opens with a brilliant fanfare. After the fanfare, the work balances itself between a lively theme and a broader and solemn theme, which alternate for the rest of the piece until the fanfare returns at the end in a variation form. The piece is bubbling with festive joy and people's hopes for a better future. The work has become a standard for orchestras all over the world and the opening fanfare was heard at the 1980 Moscow Olympics.
Composed at 27, his first piano concerto came to sassy and vibrant life. First performed in 1933 in Leningrad (St. Petersburg) with the composer at the keyboard, the work is full of burlesque swagger and impish humor. Audiences will also hear in this piece themes borrowed from other composers, including Beethoven and Haydn, and also from his own previous works.
The first symphony was composed between 1923 and 1925, while Shostakovich was still a student. Few composers had pulled off such an auspicious opening to their career, with a debut symphony bringing international fame. Astonishing brilliance and fluency of orchestral writing are matched by dark undertones of mockery and tragic foreboding.
A graduate of the China Conservatory of Music and the Royal Birmingham Conservatoire in Britain, Fang served as an assistant conductor of the China Philharmonic Youth Orchestra between 2017 and 2019. Also a pianist, he won awards at competitions including the Asian Piano Open.
With a master's degree from the New England Conservatory in Boston and an artist diploma degree (doctorate) from the Cleveland Institute of Music, Shen won multiple awards at competitions, including the gold prize at the 2014 Hilton Head Piano Competition. His debut solo album "Watercolor" was released by Steinway & Sons in 2015.
Time: 8 p.m., May 20
Tickets: 50-880 yuan
Booking: WeChat account "szyyt_piao"
Venue: Shenzhen Concert Hall, Futian District (福田区深圳音乐厅)
Metro: Line 3 or 4 to Children's Palace Station (少年宫站), Exit D
---