Viktor & Rolf stages first Asian exhibition in SZ | April 29-Oct. 8
Updated: 2022-04-27 17:04
Shenzheners will be lucky enough to enjoy a five-month-long fashion feast provided by Dutch duo Viktor & Rolf at its first Asian exhibition in the city in collaboration with Design Society.
Curated by Pooky Lee and designed by Nathalie Crinière, the exhibition titled "Viktor & Rolf: MetaFashion!" features up to 80 iconic haute couture and ready-to-wear collections by the duo (Viktor Horsting and Rolf Snoeren), photographic works by Arthur Elgort, Greg Kadel and Ellen von Unwerth, and 24 sets of miniature fashion dolls wearing iconic looks from the brand.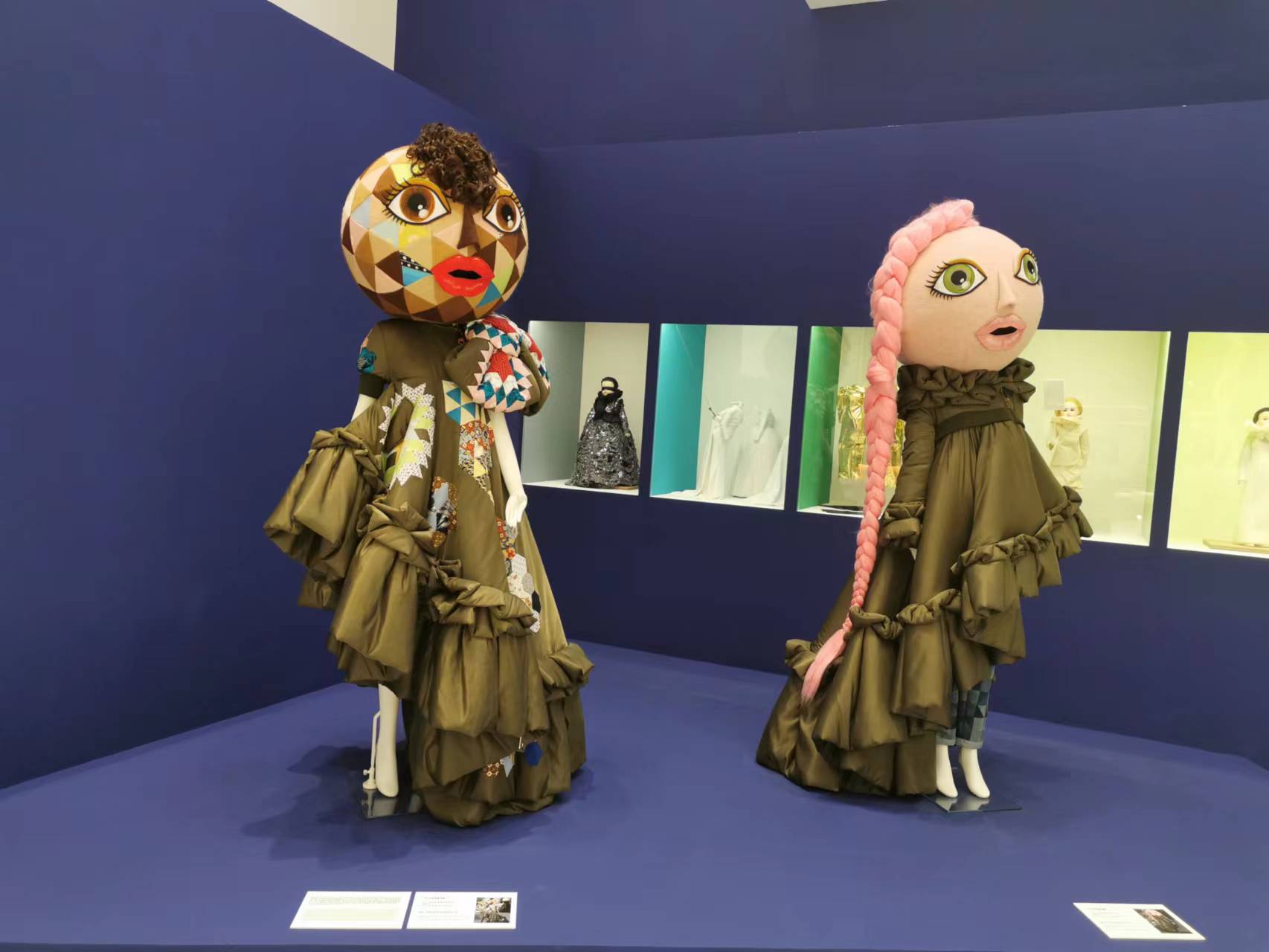 The title of the exhibition, "MetaFashion," was taken from a 1995 Artforum magazine review by Olivier Zahm, in which he wrote: "Viktor & Rolf's fashion, or better 'metafashion,' amounts to a conceptual exercise in 'reconstruction.'" Design Society hopes visitors could derive a new understanding about the fashion industry and get inspired through this exhibition.
"The 1990s is historically the golden age of the fashion avant-garde, and Viktor & Rolf is certainly an icon from the era. Their haute couture collections from the late 1990s to the 2000s, including the 'Russian Dolls' and 'Bells' collections, expanded our understanding of tradition, garments and the body, and triggered people's imaginations," said Zhao Rong, director of Design Society. "I admire their ability to continue this creative energy, subtly countering trends, departing from the rules in deconstruction and reorganization, while consistently returning to the essentials."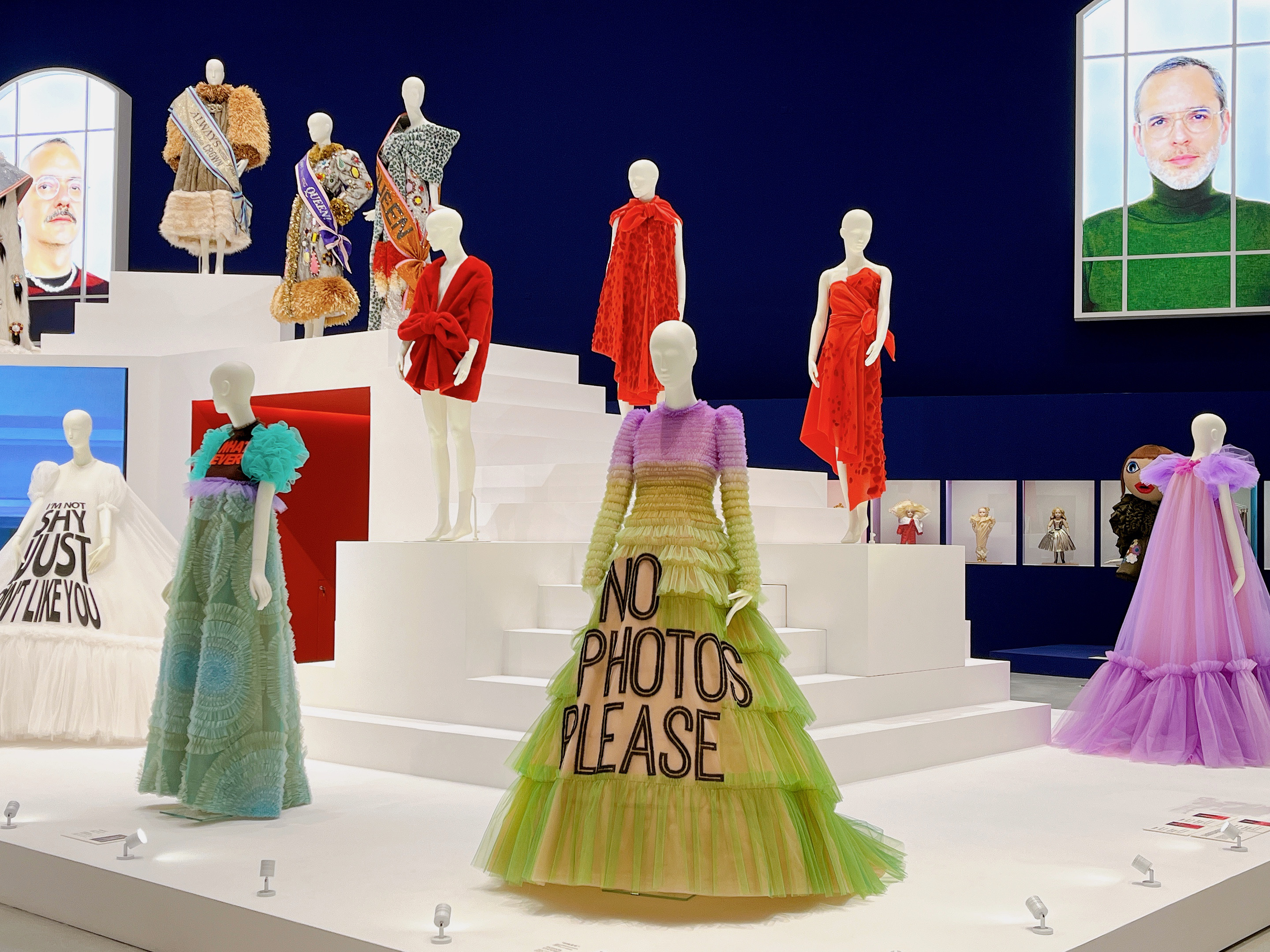 Horsting and Snoeren said they are excited to invite visitors to explore in their "creative cosmos." "Our first encounter with fashion was through the lens of fragrance advertising. A wider admiration for fashion followed shortly after. We were enthralled by the sense of mystery and dreamy escape fashion provided to our suburban lives. This sense of mystery shaped our notion of fashion and remains an important touchstone in our work. The exhibition is filled with this notion," the duo said.
Highlights of the exhibition, which is divided into eight sections, include garments from "Van Gogh Girls" (its spring/summer 2015 haute couture collection inspired by the raw energy of Vincent van Gogh's exuberant depiction of the rural countryside), "Fashion Statements" (slogan-themed gowns from the spring/summer 2019 haute couture collection), and sustainability-minded "Boulevard of Broken Dreams" and "Surreal Satin" collections.
The duo founded its avant-garde luxury fashion house in 1993. Widely recognized and respected for its provocative haute couture and conceptual glamour, Viktor & Rolf aspires to create spectacular beauty and unexpected elegance through an unconventional approach to fashion. They are also highly connected to the world of art and have participated in numerous exhibitions from prestigious museums across the globe.
Dates: April 29-Oct. 8
Tickets: 128 yuan (adults), 64 yuan (seniors aged 60 or elder, students, teachers), free (kids younger than 6 years old)
Venue: Main Gallery, inside Sea World Culture and Arts Center, Nanshan District (南山区海上世界文化艺术中心内主展馆)
Metro: Line 2 to Sea World Station (海上世界站), Exit A
---