Two exhibitions at AN+ Art & Design Center
Updated: 2022-04-13 15:04
The "Distortion" exhibition features contemporary artworks by Wang Yezi, Karel van Laere, A Crack in the Door, Chen Fenwan, Chen Pai'an, He Liping and Liu Bin.
Van Laere's "Largo" is a video based on a performance, in which the Dutch artist is mechanically dragged through the Dutch urban and industrial landscape. With a steady pace, his body is moving from left to right, from empty beaches to tourist hotspots and other busy locations in the city. Surrounded by machines and complex systems, the human body is exposed as rather defenseless and vulnerable, in a world that is both hectic and indifferent.
"My work often begins with fundamental questions: What would it be like if you could switch off your body every now and then like a computer? What does it feel like to be dependent on a machine? The search for possibilities to realize my extreme ideas and discussions with the public are important parts of my works," he explained.
Chinese artist Chen Fenwan's large installations are based on paper-cutting. At the exhibition, she uses hollow cutting to reflect her thoughts on the misunderstanding between souls.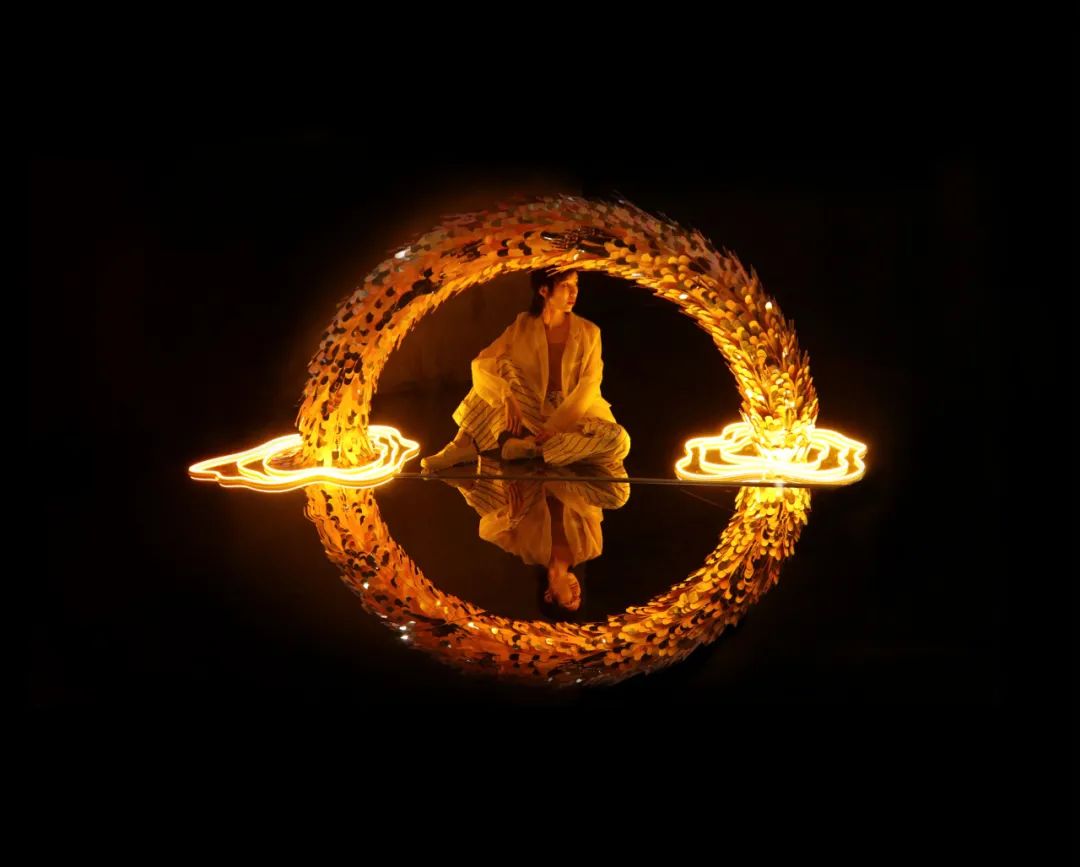 Chen Fenwan sits with her large paper-cutting installation. Photo from AN+ Art & Design Center's WeChat account
Graduating from the printmaking department of Guangzhou Academy of Fine Arts, she combines Chinese paper-cutting with contemporary art to explore the multi-dimensional boundaries of art in the public area.
"In the eyes of many, paper-cutting is ancient and out of date, while multimedia is fashionable and interesting. But for me, both face similar difficulties capturing an audience," Chen said.
Meanwhile, Shenzhen illustrator Chen Zu'er's exhibition, "Voyages • Dans les Mondes Merveilleux," has been extended through May 8. Her artworks convey a clear sense of Eastern elegance tinted with Western expressiveness.
"Distortion" dates: Until April 17
Tickets: 48-78 yuan
"Voyages" dates: Until May 8
Tickets: 68 yuan
Venue: AN+ Art & Design Center, 3/F, PAFC Mall, Futian District (福田区PAFC Mall三楼安云艺术设计中心)
Metro: Line 1 or 3 to Shopping Park Station (购物公园站), Exit D
---