A night of glamorous nationalism | Feb. 25
Updated: 2022-02-21 15:02
Classical music has often gone hand in hand with the virtue of patriotism, especially in the latter part of the 19th and early 20th centuries.
Conducted by young talent Zhao Xiao'ou, the Shenzhen Symphony Orchestra (SZSO) will present the great works of nationalist composers Zoltán Kodály, Antonín Dvořák, and Chinese Shi Yongkang at their first concert in the Year of the Tiger. Gu Cong, professor with the Shanghai Conservatory of Music (SCM), is the French horn soloist.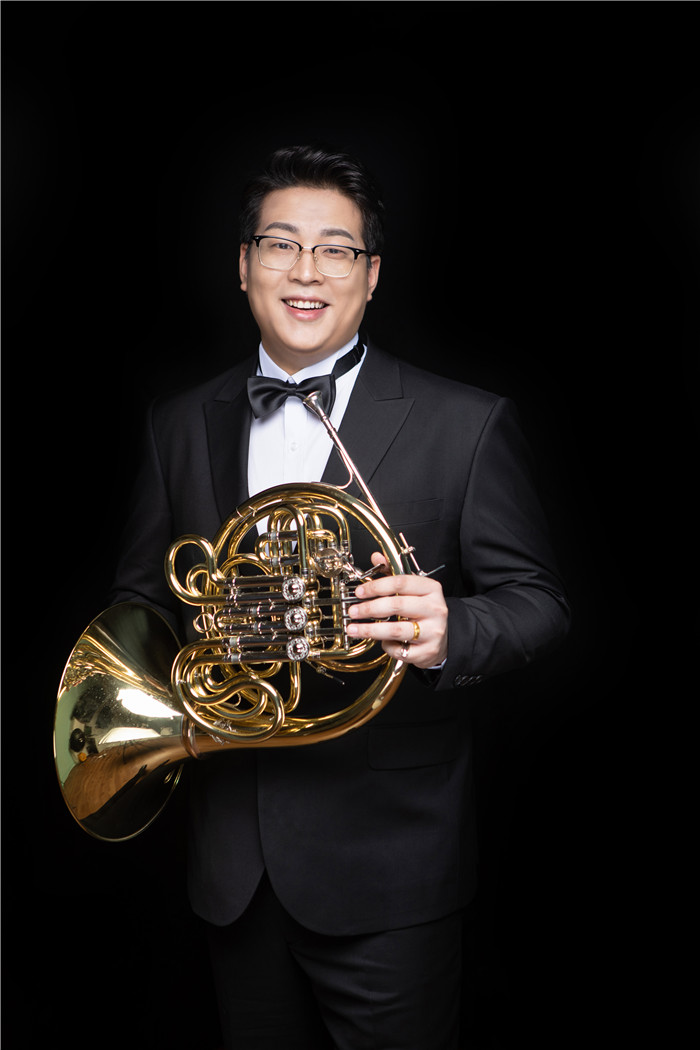 Gu Cong
The concert will begin with Kodály's beloved "Dances of Galánta," based on melodies from a volume of Hungarian dances published in Vienna in the 1800s. Written in 1933, the piece was commissioned to mark the 80th anniversary of the Budapest Philharmonic Society. Not just reminiscent of the composer's childhood years in the Hungarian town of Galánta, the work also demonstrates Kodály's genius as an orchestrator.
Shi's horn concerto "Memory," inspired by the Chinese composer's life in the Red Army base in Jiangxi Province, is the most widely performed piece of its category. Premiered by horn player Han Xianguang in 1962, the work pays tribute to the brave men and women who died for the birth of the People's Republic of China.
The second half of the concert will feature Dvořák's "Symphony No. 8." Not as profound as the seventh nor as famous as the ninth (also known as the "New World"), the eighth symphony nevertheless remains one of Dvořák's major achievements.
Cheery, lyrical and drawing its inspiration from the Bohemian folk music that Dvořák loved, this piece composed in 1889 aims to please rather than to challenge. In it, the composer kept the typical format of a symphony in four movements, but structured them in an unusual way. All the movements show a variety of themes; occasionally the development of the themes seems like improvisation. It is not a test of virtuosity, nor of ambition, but audiences simply love it.
Zhao, an associate professor of conducting at the Shanghai Conservatory of Music (SCM), graduated with a master's degree from the Rudi E. Scheidt School of Music, University of Memphis. He also studied under conductor David Zinman and with Leonard Slatkin, the musical director of the U.S. National Symphony Orchestra.
Gu, an associate professor of horn at SCM, graduated from the University of Music Saar in Germany. He studied under Han Xiaoming, Erich Penzel, Ludwig Rast and Will Sanders. Gu worked as the principal horn with the German Radio Philharmonic Orchestra and the Rheinland-Pfalz State Philharmonic Orchestra before returning to China in 2017.
Time: 8 p.m., Feb. 25
Tickets: 50-880 yuan
Venue: Shenzhen Concert Hall, Futian District (福田区深圳音乐厅)
Metro: Line 3 or 4 to Children's Palace Station (少年宫站), Exit D
---