Magnificent Yongle Palace art on display | March 31
Updated: 2022-02-17 16:02
Mural replicas, rubbings, architecture models and colored glaze items are on display at "The Glory Within Authenticity" exhibition at the Luohu Art Museum, showing the cultural and artistic charm of Yongle Palace which was built in the Yuan Dynasty (1271-1368) in Shanxi Province.
The exhibition showcases the architecture, mural, sculpture art and Taoist culture of the palace, as well as the preservation and inheritance of cultural relics that took place during the process of relocation in 1959. It also uses augmented reality to allow the mural replicas to be interactive.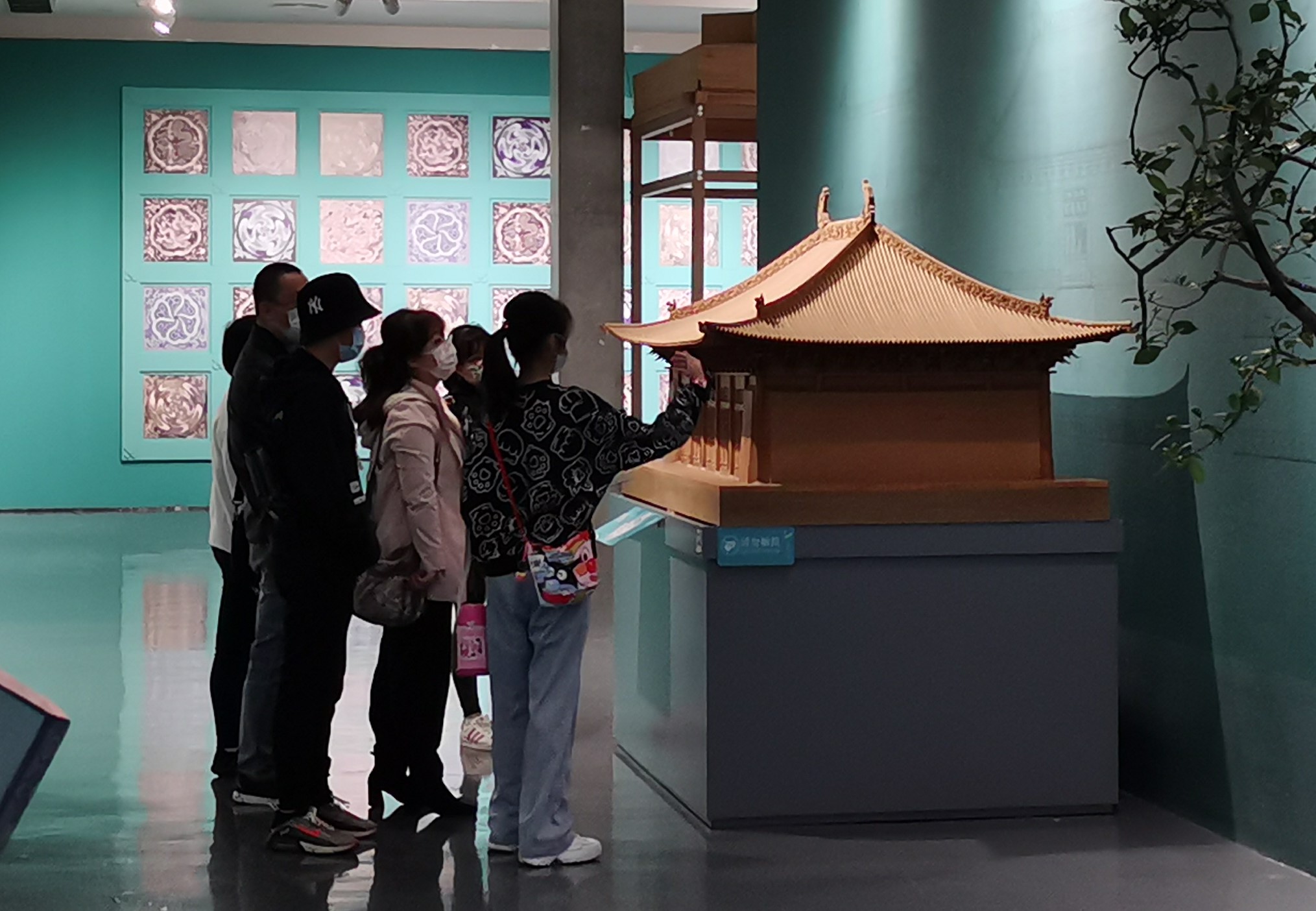 Photo by Cao Zhen
Located in Ruicheng County, Yongle Palace is one of the top three Taoist temples in the country, along with Chongyang Palace in Xi'an, Shaanxi Province and White Cloud Temple in Beijing. Yongle Palace was built to worship Lyu Dongbin (born in 798), the founder of the Taoist mainstream Quanzhen branch.
The construction in Yongle Township started in 1247 and spanned 110 years; due to the construction of the Sanmenxia Reservoir, it was relocated to another village some 24 kilometers northeast of its original site brick by brick from 1959 to 1964. Fortunately, the murals were well preserved during the relocation process.
Magnificent Taoist murals in the Longhu, Sanqing, Chongyang and Chunyang halls in the palace cover a total of 960 square meters. They are considered to be some of the finest artistic treasures in China. "Pilgrimage to the Primeval Lord of Heaven," created in 1325, is one of those treasures. Portraying 290 deities in the mural, it depicts a scene where the deities meet the Primeval Lord of Heaven, one of the highest deities of Taoism.
At the Shenzhen exhibition, visitors can appreciate those huge and exquisite mural replicas featuring impressive colors and smooth strokes, as well as architectural models of such spectacular palace complex. In Yongle Palace, all the halls are arranged along the axis. The Sanqing Hall has the largest volume, being seven rooms wide and four rooms deep.
Dates: Until March 31
Hours: 9 a.m.-5 p.m., closed Mondays
Booking: WeChat account "LHartmsg"
Venue: Luohu Art Museum, 6 Nanji Road, Luohu District (罗湖区南极路6号罗湖美术馆)
Metro: Line 2 to Hubei Station (湖贝站), Exit A
---