Classic literature 'Dream of the Red Chamber' to be staged | Jan. 7-9
Updated: 2022-01-04 15:01
The Shanghai Dramatic Arts Center's play "Dream of the Red Chamber" is a six-hour Chinese-language play based on the famous Chinese novel of the same name. The first half of the play will run in the afternoon, with an interval for audience members to have meals, and the second half will run at night.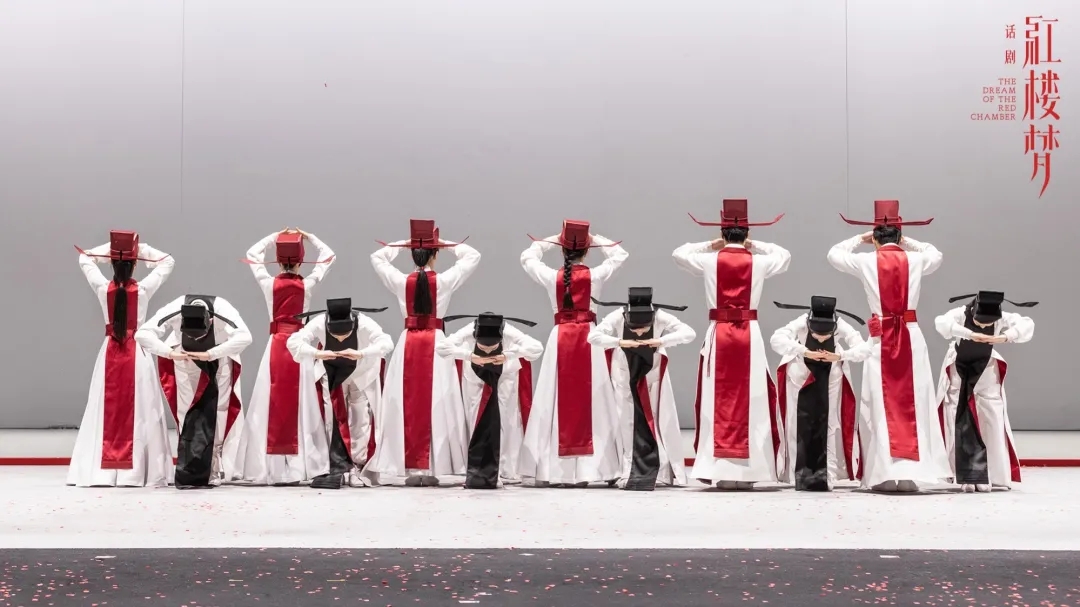 "A Dream of Red Mansions" (also translated as "Dream of the Red Chamber"), written sometime in the middle of the 18th century, has long been considered a masterpiece of Chinese literature. The novel is believed to be semi-autobiographical, mirroring the rise and decline of author Cao Xueqin's own family and, by extension, of the Qing Dynasty (1644-1911). The novel is remarkable not only for its huge cast of characters and psychological scope, but also for its precise and detailed observation of life and social structures typical of the 18th-century Chinese society.
According to stage designer Liu Xinglin, neat and simple are the key words for the stage setting, which follows contemporary aesthetics. White is the base color of all costumes. "The essence of 'Dream of the Red Chamber' can be concluded as indirect and fictitious, a kind of Eastern aesthetics," said Liu. "I don't want to 'fill up' the audience's mind with complicated stage design, like projection. Instead, I want to give them adequate space for imagination. This play provides a threshold for the audience."
Director Cao Yan believes "Dream of the Red Chamber" is a philosophic tragedy that showcases the battle between free will and irresistible fate. The protagonists experience frustration, make self-examination and ultimately find relief. The director hopes audiences can follow the characters' emotions and mental status and can trigger their own thinking about life.
Time: 2 p.m., Jan. 7-9
Tickets: 388-1,688 yuan
Booking: WeChat account "SZpolytheatre"
Venue: Shenzhen Poly Theater, Nanshan District (南山区深圳保利剧院)
Metro: Line 2 or 11 to Houhai Station (后海站), Exit E
---