Art carnival to hit town this weekend | Dec. 17-19
Updated: 2021-12-16 16:12
Precious artworks by international sought-after artists like Sanyu, Hajime Sorayama, Takeru Amano, Nara Yoshitomo, Andy Warhol and Nobuyoshi Araki, as well as some NFT artworks will be exhibited this weekend.
Sanyu (1901-1966) was a Chinese-French artist who created prints, drawings, and paintings. His work fused the histories of European still-life and figurative painting with the traditions of Chinese calligraphy. Considered a master of form and color, he was sometimes referred to as "the Chinese Matisse." Born Chang Yu in Nanchong, China, he was tutored in calligraphy and painting from a young age. In 1921, he travelled to Paris to study at the École Nationale Supérieure des Beaux-Arts and the Académie de la Grande Chaumière. While in Paris, he discovered the work of Pablo Picasso and Henri Matisse. In 1948, Sanyu travelled to New York where he became a close friend of the photographer Robert Frank. It was Frank who later established the Sanyu Scholarship Fund at Yale University in his honor.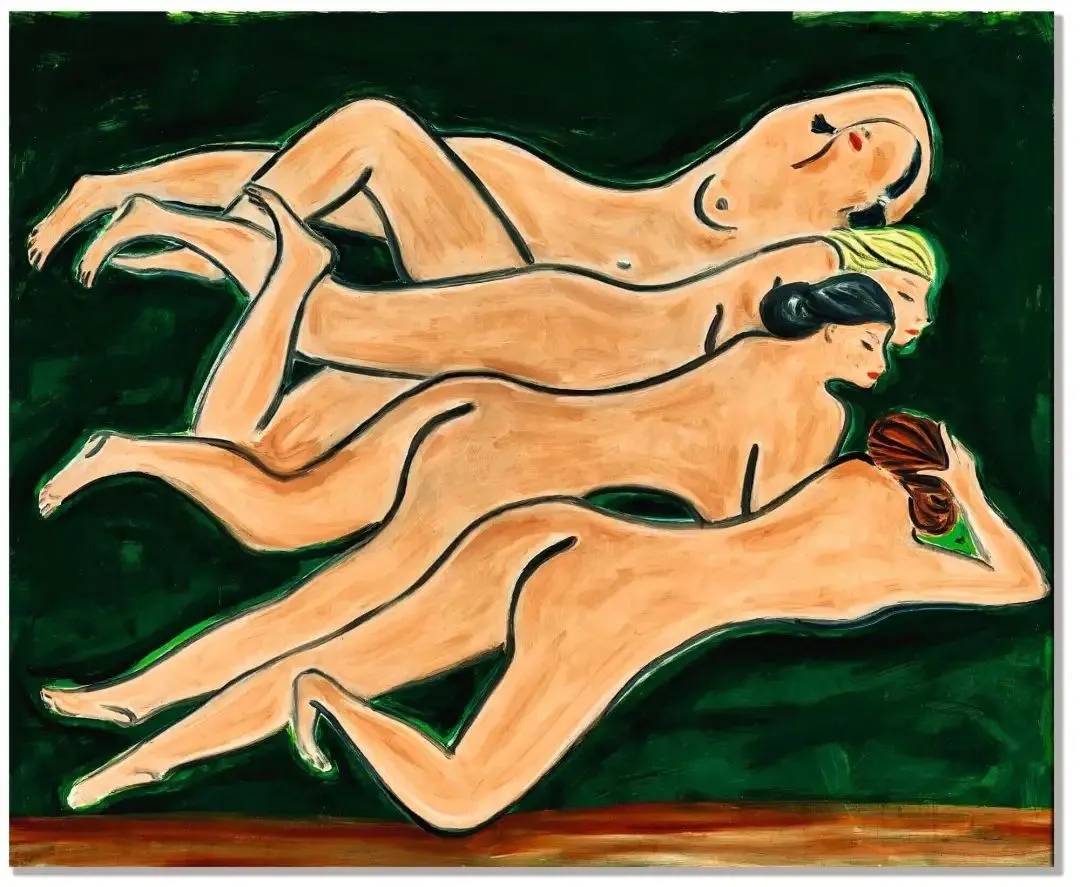 A painting by Sanyu.
Araki is a contemporary Japanese photographer known both for his prolific output and his erotic imagery. While sometimes focusing on quotidian subject matter, including flowers and street scenes, it is Araki's sexual imagery that has elicited controversy and fascination.
Amano uses classical, philosophical and even mythological subjects and mixes them with neo-pop aesthetics and often a touch of humor. In 2020, he published his first art book, "Icons." Since then, his career has soared, with international recognition and exhibitions all over the world.
Exploring femininity and beauty in his female robot sculptures, Sorayama describes his highly detailed style as "superrealism," and his feminine robots are an idealization of a future where women are free from patriarchy and celebrated as deities and goddesses.
Dates: Dec. 17-19
Hours: 10 a.m.-5:30 p.m.
Booking: WeChat account "Artcloud_618"
Venue: Art Cloud, 38/F, China Merchants Tower, Nanshan District (南山区招商局广场38楼Art Cloud艺术之心)
Metro: Line 2 to Sea World Station (海上世界站), Exit A
---