Dance drama about Nanjing Massacre spotlights pain | Sept. 7-8
Updated: 2021-08-26 16:08
"Deep in Memory," the latest dance drama directed and choreographed by Tong Ruirui, will be staged at the Pingshan Theater next month.
The show, performed by the Jiangsu Performing Arts Group, follows the survivors and witnesses of the Nanjing Massacre that took place when Japanese troops invaded Nanjing, during which more than 300,000 Chinese were killed in a six-week rampage starting Dec. 13, 1937.
Dancers Tang Shiyi (Sept. 7) and Yang Zheng (Sept. 8) play the lead role of Chinese-American writer Iris Chang , the author of "The Rape of Nanking," who in the dance drama establishes a link with the main historical figures from the book, including John Rabe, Minnie Vautrin, Li Xiuying and Shiro Azuma.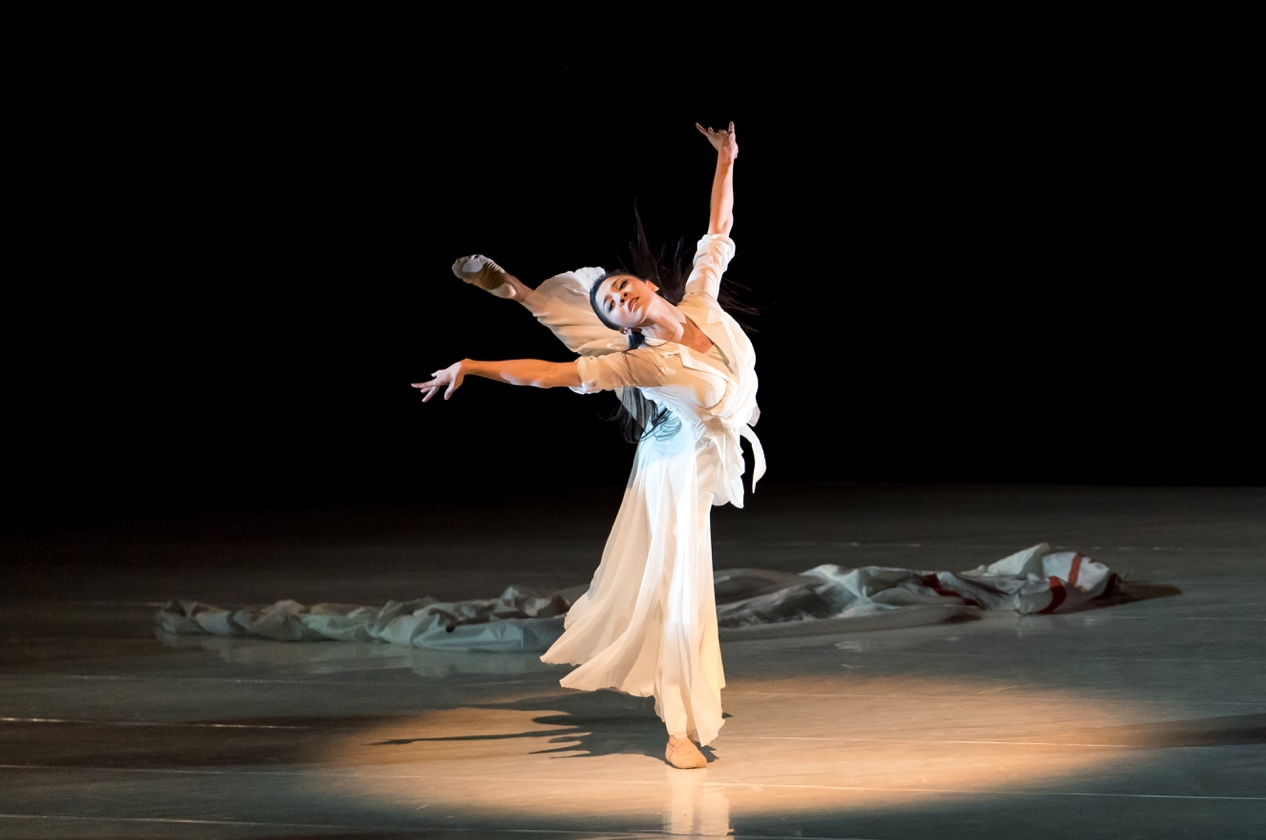 The dance drama started from Tong's debut stage work, entitled "Nanking 1937," where Chang's life is depicted. Chang, who was born in the United States to Chinese immigrant parents in 1968, graduated in journalism from the University of Illinois in 1989 and committed suicide at the age of 36.
Tong directed "Nanking 1937" in 2005, when she was 28 years old and was the youngest director of the China National and Dance Drama Theater at the time.
"While the theater audience saw anger and death in 'Nanking 1937,' with 'Deep in Memory,' I want to tell real stories to portray real people, instead of being purely emotional," said Tong.
"When we present the history to today's audience members, we want them to have a conversation with the characters onstage and also with themselves."
Tang, who graduated from the Beijing Dance Academy, is now the principal dancer of the national dance drama company. She played the leading role in Tong's award-winning dance drama, "Goddess of Luo River."
"I am about the same age as Chang when she wrote 'The Rape of Nanking.' I read her books and 'The Diaries of John Rabe' to understand the history of the massacre," she said.
Time: 8 p.m., Sept. 7-8
Tickets: 100-580 yuan
Booking: WeChat account "PingShanTheatre"
Venue: Pingshan Theater, Hekang Road, Pingshan District (坪山区荷康路坪山大剧院)
Transport: Take the high-speed rail from Shenzhen North Station to Pingshan Station and then take a taxi
---