Nanling National Forest Park photos on display | Until July 25
Updated: 2021-06-22 16:06
Photographic works on the landscape and biodiversity in Nanling National Forest Park in north Guangdong's Shaoguan City are on display at the Shenzhen Library.
The park is a sprawling 273 square kilometers, making it the largest natural conservation area in Guangdong. The park is known not only for its size, but also for its mountainous terrain; it is home to one of the tallest peaks in Guangdong. Tucked inside its mountains, cascading waterfalls empty into turquoise pools, making this park arguably one of the most beautiful in the province.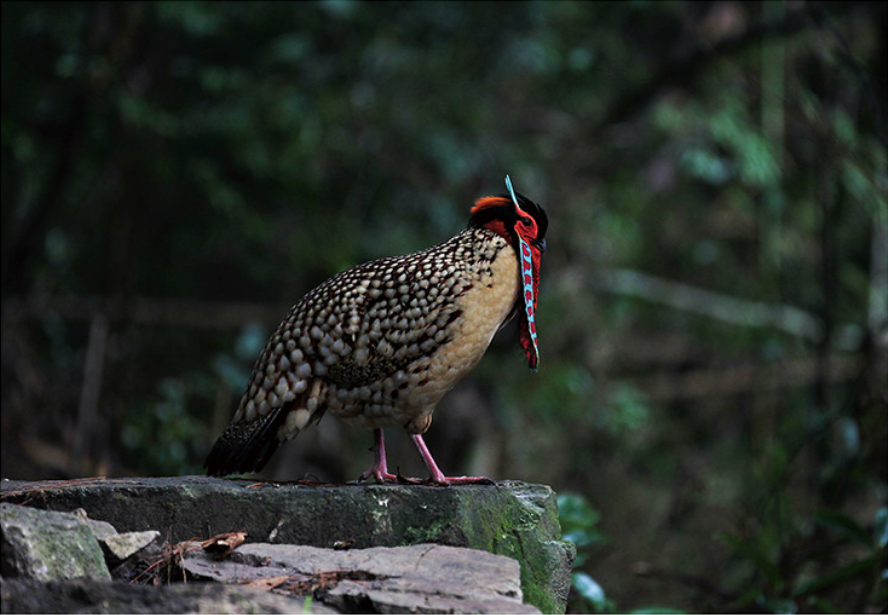 A Tragopan caboti.
People like to hike on the rugged steep trails around the waterfalls. There are also two high peaks: Shikengkong which has an altitude of 1,902 meters is the tallest peak in Guangdong Province, and Shijiuling with an altitude of 1,888 meters is the second tallest peak in Guangdong. The peaks are tall enough to freeze in the winter. There are various climate zones and the forest changes color with the seasons.
The nature preserve harbors endangered trees and plants and nationally protected animals. Famous spots include the Little Huangshan Mountain, which is renowned for old pine trees, and eight waterfalls.
Dates: Until July 25
Venue: 2/F, Shenzhen Library, Futian District (福田区深圳图书馆)
Metro: Line 3 or 4 to Children's Palace Station (少年宫站), Exit D
---