Contemporary artworks by Gong Jian, Guo Hongwei | Until July 25
Updated: 2021-06-09 11:06
Chinese artists Gong Jian and Guo Hongwei are exhibiting their works at the "Classical Gaudiness" exhibition at Enclave Contemporary.
"The two artists' art practices have shifted in recent years from creating images to composing forms. They left behind a series of visual experiences based on photography and what we see now is an organic structure between form, image and meaning. If one makes an analogy about their works, the works on canvas are akin to a transformation from linear essays to three-dimensional poems," said curator Bao Dong.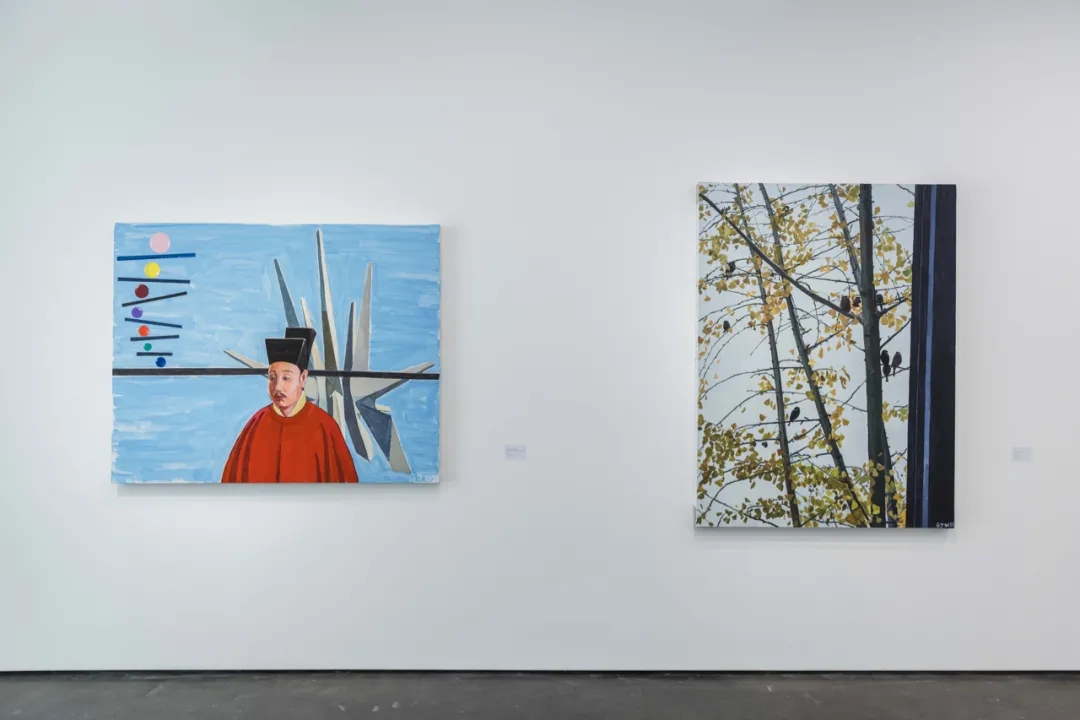 Paintings on display at the exhibition. Photos from Enclave's WeChat account
The shift in approach also brought about a change in the subject matter. Gong moved from landscape painting to history painting and Guo shifted from still-life painting to folklore painting, Bao added.
Guo also portrays men and women in cheap dance halls, seniors in parks and gardeners at work, evoking emotions. Gong manipulates historical and contemporary images into allegories, and then recreates them in his paintings.
"The most exciting aspect in these paintings is the pictorial tension: a hybrid that blends folk and historical genres, carved with sophistication and flamboyance, beautiful words and demonic postures, replete with the righteousness of the past and the beauty of the present, bewildering textures, and historical literature. These features seem to have come alive in these works on canvas, tossing and turning together. It appears to be a return to the tradition of folk poetry and is invigorated by the rigidness of the current status of painting," said Bao.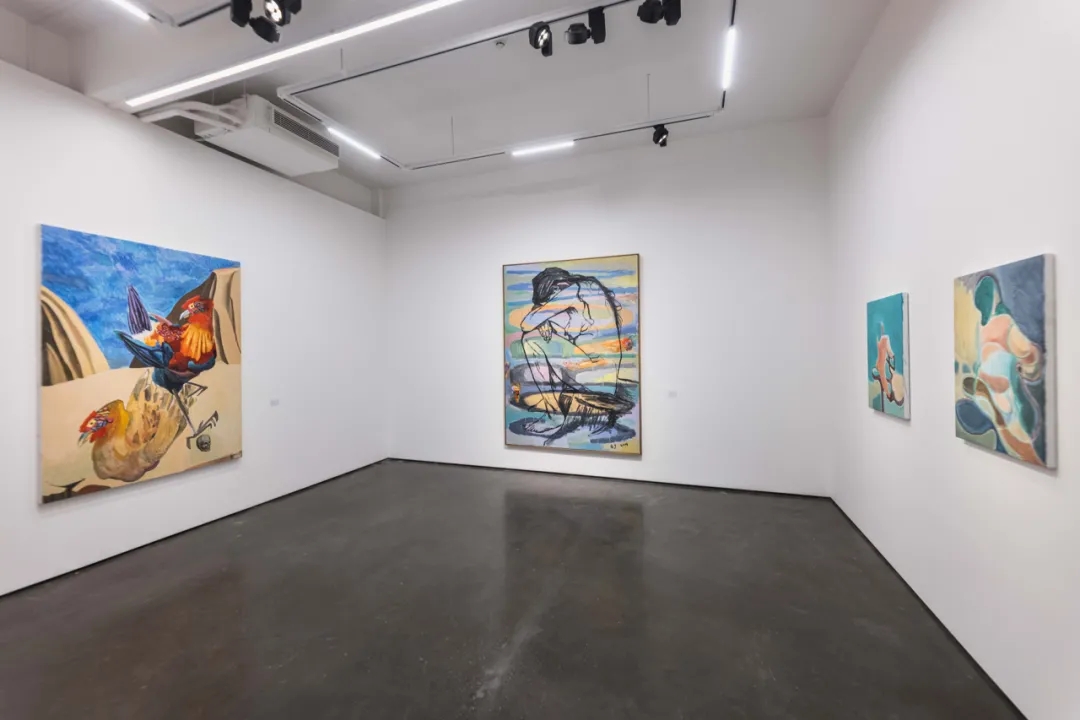 A graduate from Hubei Academy of Fine Arts, Gong constantly explores new possibilities. His works span diverse media, including painting, photography and installations. He has always been committed to establishing his path through social intervention and genre development, applying oil painting materials to realistic painting. Building on this foundation, in recent years the artist attempts to bring historical reflection and observation of geopolitics into his painting practice.
Guo's art practice involves painting, collage, video, experimental art and site-specific art projects. From 2011 to 2016, he ran an independent art space, Gland, experimenting in various art media and exploring the possibility of artistic autonomy from an artist's perspective.
His paintings cover a wide range of subjects, including depicting natural and historical objects such as birds and flowers, stone and minerals, as well as observing and portraying human conditions and instincts and myriad world phenomena. In his collage, video and installation works, Guo attempts to evoke deep emotions by deconstructing and restructuring images, appropriating Western contemporary art classics, and grafting different systems of images and contexts.
Dates: Until July 25
Hours: 10 a.m.-7 p.m., closed Mondays
Venue: Enclave Contemporary, 1/F, Block B4, North Area, OCT-LOFT, Nanshan District (南山区华侨城创意园北区B4栋1楼飞地艺术空间)
Metro: Line 2 to Qiaocheng North Station (侨城北站), Exit B
---