Witty Chinese drama to be staged | May 21-22
Updated: 2021-05-19 15:05
The Troupe of Masters of Fine Arts at Nanjing University will present the popular Chinese-language drama "The Face of Chiang Kai-shek" in Shenzhen this weekend.
The drama is a fictitious story written by Wen Fangyi, a student in the Department of Drama, Film and Television of the School of Liberal Arts, Nanjing University.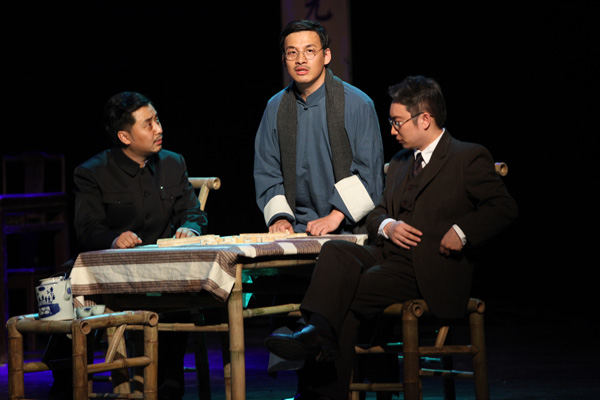 The drama is set in 1943 when Chiang Kai-shek was president of the old Nanjing University. Chiang invited three professors from the Department of Chinese Language and Literature to dinner. It made the three professors feel embarrassed: To go or not to go was an awkward matter. Later in 1967, the three professors were investigated because of this matter. Each of them had different memories of whether they had been invited by Chiang and whether they had attended Chiang's dinner.
In May 2012, on the occasion of the 110th anniversary of Nanjing University, the Troupe of Masters of Fine Arts at Nanjing University staged the drama. It is one of the most influential Chinese dramas for its witty dialogue.
Time: 8 p.m., May 21-22
Tickets: 100-580 yuan
Booking: WeChat account "juchengwangluo"
Venue: Nanshan Culture and Sports Center, Nanshan District (南山区南山文体中心)
Metro: Line 1 to Taoyuan Station (桃园站), Exit B
---