Three exhibitions at Jupiter Museum of Art | until June 20
Updated: 2021-05-11 16:05
French photographer Stéphane Couturier is exhibiting his works at the "Melting Point" exhibition until June 20 at the Jupiter Museum of Art.
Couturier specializes in large-scale images of factories, cities and urban landscapes. Whether its construction sites in Berlin, demolished buildings in Havana, or an automobile assembly plant in Valenciennes, his images are always about transformation, a subject he explores with a strong sense of design, composition and color. The resulting images, according to The Telegraph, "are characterized by a vast array of visual information and an extraordinary clarity."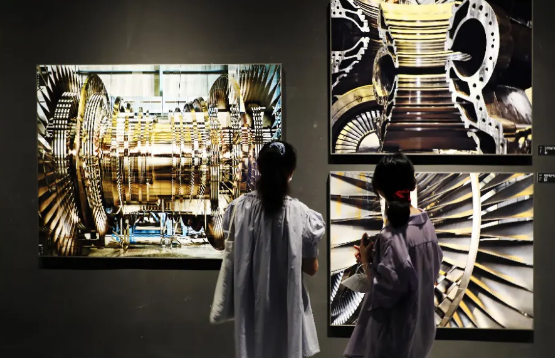 Visitors observe Stéphane Couturier's works at the "Melting Point" exhibition. Photo from Jupiter Museum of Art's WeChat account
Couturier's works are often composed from overlapping and time-lapsed images, which create distortions while still being recognizable. His series "Melting Point" (2006) exemplifies this, as it is both a documentation of a 21st-century car manufacturing factory and a representation of contemporary abstract photography. Emphasizing the cycles of construction and demolition endemic to modern industrialized life, the photographs possess dynamic vertical and horizontal lines, elegant curves, and brilliant effects of light and colors.
"I take ideas, I knead them, I superimpose them, I recycle them, I let them rest for a few years, and then they're ready to work for me," he has said. Couturier's crisply detailed prints expand viewers' awareness of how a photograph can look and how urban occurrences can be conceptualized. People, machines, car parts, wires and more all compete for the viewers' attention — images of industry simultaneously out of control and in perfect harmony.
His photographs are collected by the Los Angeles County Museum of Art, the Center Georges Pompidou in Paris, the National Gallery of Art in Washington, D.C. and the National Gallery of Canada in Ottawa, among others.
The Jupiter Museum of Art is also exhibiting contemporary artworks by Chinese artists Qin Lingsen until June 13 and Xing Gang until June 14. The museum is selling a 99-yuan ticket package for admission to all the three exhibitions.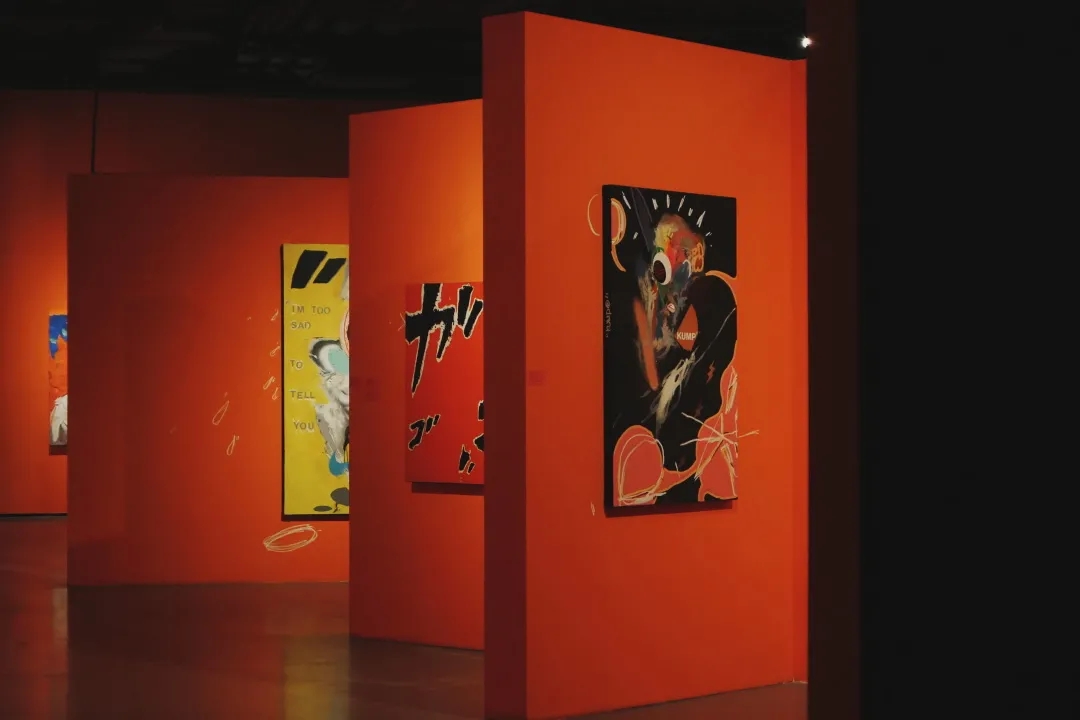 Qin graduated from Minzu University of China majoring in oil painting in 2013. His works include paintings, paper collages, multimedia images, installations and sculptures. As a young artist, he has a great interest in the interconnection between art and a variety of subject studies, which can be seen in his previous works with compelling representation. Qin tries to use substance other than images to reach states of non-morphological awareness, and converse with different elements and fragments to divulge feeling into his artworks.
"Artists are first the creators of metaphor before they take part in other roles. What I am saying here is, of course, about the greatest possible meaning of metaphor: organizational, behavioral and spiritual metaphor. We create critical metaphors. As Richard Rorty wisely reminded us, we are always embanking metaphors beyond their preservation, and preventing them from becoming as rigid as reality," said Qin.
In Xing's "Infinite Theater" exhibition, he used rocks to create ancient wooden slip-like "rock slips" to explore the origin of life.
Hours: 10 a.m.-6 p.m., closed Mondays
Venue: Jupiter Museum of Art, 6 Lanhua Road, Futian District (福田区蓝花道6号木星美术馆)
Metro: Line 3 to Futian Bonded Area Station (福保站), Exit B
---