Abstract paintings by Enrico Bach | Until June 16
Updated: 2021-04-27 15:04
German artist Enrico Bach is exhibiting his abstract paintings at KennaXu Gallery in Futian District.
Bach's painting process often begins with a grid. Overlapping rectangles transform and define geometry and space. Hard corners and lines separate the color surfaces to construct spatial dimension and perspectives. In this body of work, Bach combines various painting techniques: first, a type of surface painting that produces a picture plane solely through shape and color, then the use of perspective that gives the illusion of space, and lastly Bach uses various vanishing points and the illusion of a number of light sources to lend the overall composition a certain instability.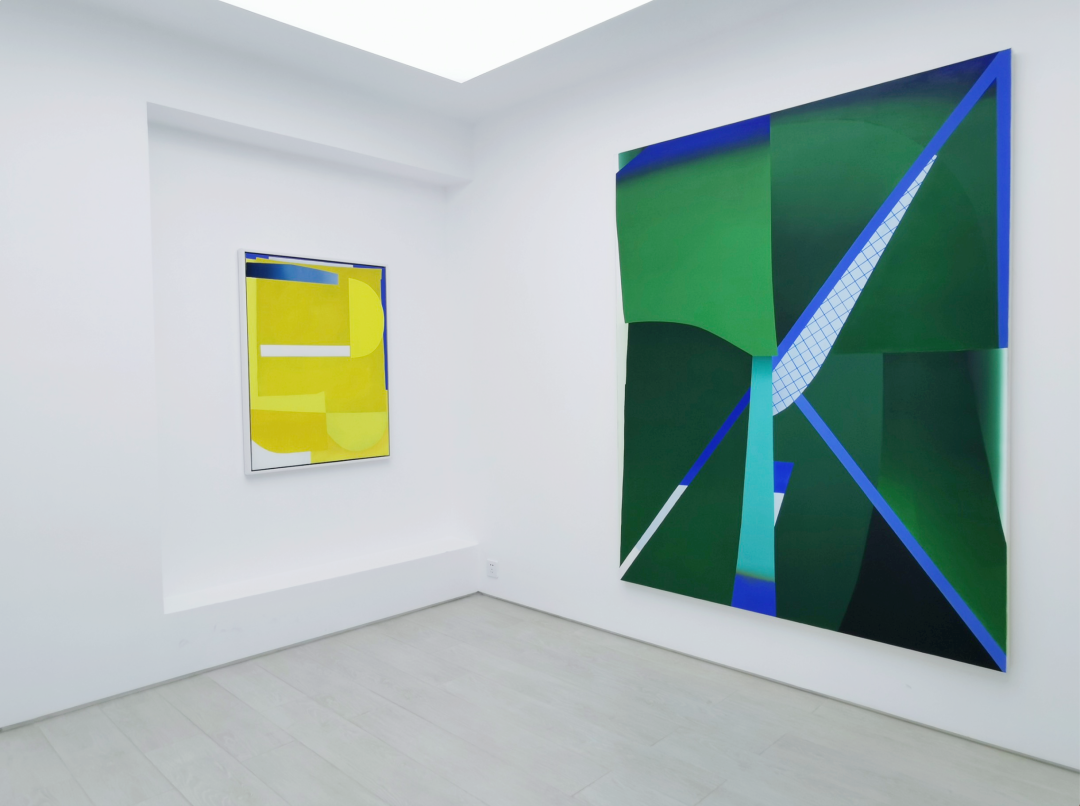 Enrico Bach's paintings at KennaXu Gallery. Zhang Lin
The space and plane in Bach's works appear to be constantly moving and changing — encouraging viewers' gaze to wander over the canvas, dive into the picture plane and become lost in it. Bach not only emphasizes the structure and the layers, but also pays great attention to the trace left by his painting process as well as the energy that is evident in the works themselves.
Bach's paintings are self-reflections on the fundamental questions of pictorial architecture. In his compositions, depth spatiality meets colored surface painting and two-dimensionality meets spatial constructions. Thus, Bach's layered color and pattern surfaces create the illusion of a more or less deep space. At the same time, he leaves the conventional compositional pattern of a centered motif behind. The image's edges and background become deeper levels that are often overlain by large-scale monochrome non-homogenous surfaces.
Born in 1980 in Leipzig, Germany, Bach graduated from the Academy of Fine Arts, Karlsruhe in 2010 and completed his master studies under Gustav Kluge from 2010 to 2011. Awarded the State Academy of Fine Arts prize in 2013, Bach currently lives and works in Karlsruhe. His works are represented in the collection of both art institutions and private collectors.
Dates: Until June 16
Hours: 11 a.m.-6 p.m., closed Mondays
Venue: KennaXu Gallery, Room 103, Block 64, Yitian Village, Futian District (福田区益田村64栋103室KennaXu画廊)
Metro: Line 3 to Yitian Station (益田站), Exit D
---