'That Chemistry Show' to hit MixC World | April 23-24
Updated: 2021-04-20 18:04
Get ready for amazement and lots of laughter at the Chinese version of "That Chemistry Show." From the team behind the long-running "That Physics Show," comes this new science show specially made for families.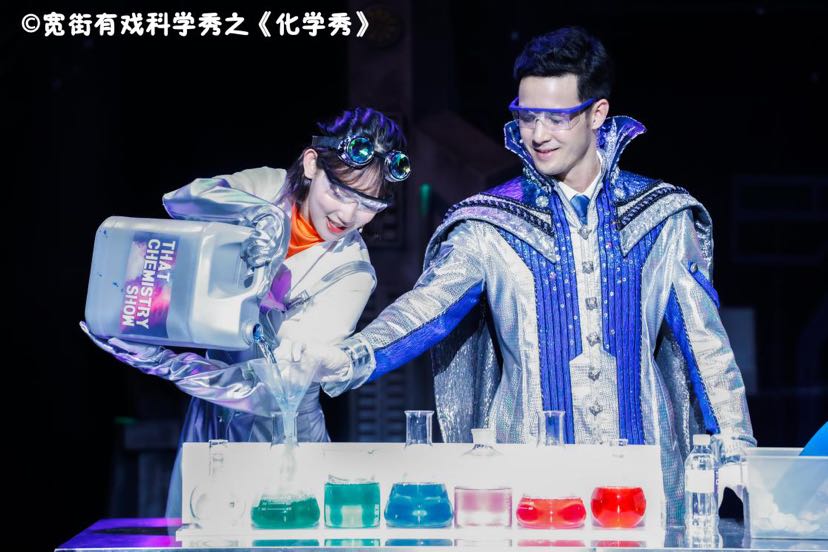 Clear fluids changing colors, giant plumes of fire, liquid becoming clouds of smoke, glow-in-the-dark champagne glasses and much more, "That Chemistry Show" showcases some of the incredible things you can do when you understand the world around you. As Walter White in "Breaking Bad" would say "chemistry is not the study of chemicals; it's the study of change."
Over the course of this 80-minute show, you will see a candle that moves water and an elephant toothpaste, just to name a few of the unbelievable stunts. But these spectacular features aren't magic tricks — they're just science in all its glory. After these mad science experiments are done, you will never look at the natural world the same way again.
Time: 7:30 p.m., April 23-24 (April 24 also at 10:30 a.m., 3:30 p.m.)
Tickets: 180-480 yuan
Booking: WeChat account "mixcworld"
Venue: Theater in MixC World, Nanshan District (南山区万象天地剧场)
Metro: Line 1 to Hi-tech Park Station (高新园站), Exit A
---