Weekend shows at concert hall
Updated: 2020-11-19 11:11
Three concerts of distinctive styles, featuring the works of Franz Schubert, Joe Hisaishi and Astor Piazzolla, will be performed this weekend at the Shenzhen Concert Hall, to the joy of music fans.
Wang Yunpeng's vocal solo
Baritone Wang Yunpeng, featured on the cover of Opera News as one of "opera's exciting new voices," will perform Schubert's "Winter Journey" this Sunday evening.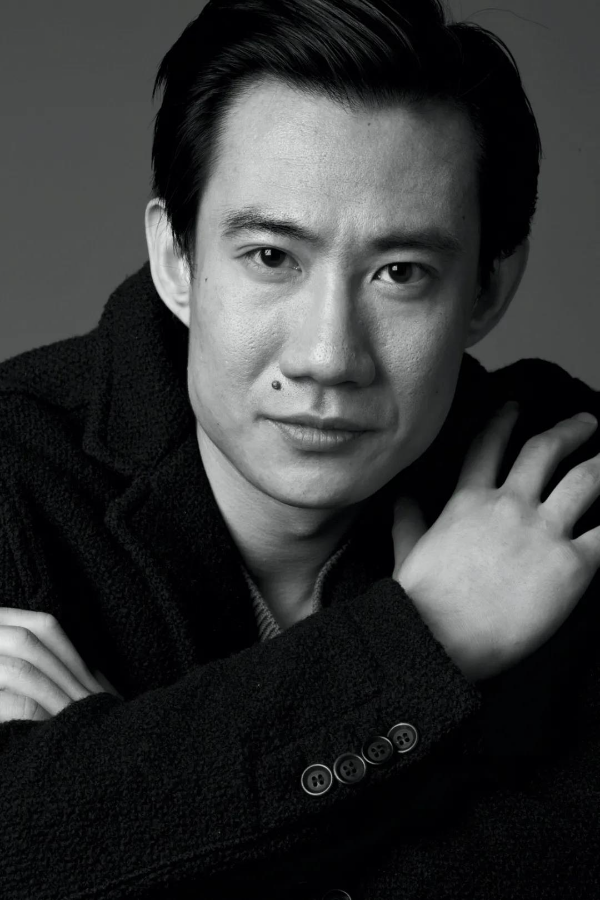 Wang Yunpeng. File photos
All together 24 songs for voice and piano, this set was composed in 1827 using almost entirely minor keys, sounding sad to our ears. Its mournful character reflects some of the personal trauma that Schubert himself was experiencing at the time, as he suffered from failing health and died a year later at only 31.
With lyrics by German poet Wilhelm Muller, the songs were written as the voice of a young man who, upon seeing his beloved marry another, sets out on foot in the deepest winter to escape memories of her. His heart is broken, and his life is a torment of memories, dreams and pain. Schubert's music perfectly captures that torrent of emotion with his exquisite control of the harmonies and melodic flow. The subject matter — a wanderer alone with his sorrows — was a popular theme of the Romantic era.
Wang, born in Shenzhen, is one of the most talented young baritones in the world.
With a bachelor's degree from the Central Conservatory of Music in Beijing, he received a master's degree from The Manhattan School of Music. While still studying, he won the second prize as well as the Zarzuela Prize and the coveted Audience Favorite Award at Placido Domingo's 2012 Operalia Competition. In 2014, he won first prize at the Gerda Lissner Foundation International Vocal Competition. He was also the recipient of the 2017 Martin E. Segal award at Lincoln Center that is awarded by the Metropolitan Opera. He is a former member of the Metropolitan Opera's Lindemann Young Artist Development Program.
In 2019, he performed the title role in the Debussy opera "Pelleas and Melisande" with the Metropolitan Opera, winning rave reviews. Apart from his many roles on the opera stage, Wang has also collaborated with top orchestras and conductors at concerts.
Time: 8 p.m., Nov. 22
Tickets: 80-480 yuan
A night of movie music
Highly reputed for his movie scores, especially his scores for Hayao Miyazaki's anime productions, Hisaishi worked on all but one of the animator's films.
Sometimes sad, more times warm and shimmering, Hisaishi's music not only supports the story being told on screen but tells stories of its own.
On Saturday evening, the Firefly Chamber Musicians will perform a night of fan-favorite movie scores from Hisaishi, including the theme music for "Kikujiro," and that from the anime "Howl's Moving Castle," "Castle in the Sky," "Spirited Away," "Ponyo on the Cliff by the Sea," and "My Neighbor Totoro," among others.
Staffed by young musicians who graduated from prestigious music conservatories, the troupe has performed sold-out concerts in many Chinese cities.
Time: 8 p.m., Nov. 21
Tickets: 80-380 yuan
Tim Zhang's piano recital
Chinese-Canadian pianist Tim Zhang will perform beloved works from Piazzolla as well as pieces from Alberto Ginastera, Franz Liszt and one by himself tomorrow night.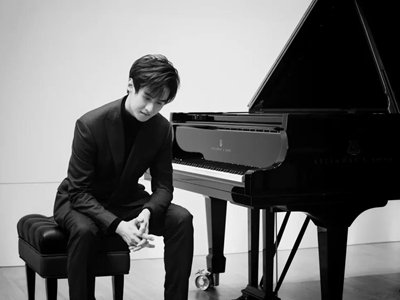 Tim Zhang
The program will include Piazzolla's "The Four Seasons of Buenos Aires," "Oblivion," "Libertango," Ginastera's "Argentine Dances" and "Piano Sonata No. 1, Op. 22," Liszt's "Reminiscences of Don Juan" as well as Zhang's own composition titled "Spiritual Origin."
Born in 1993 in Nanjing, Jiangsu Province, Zhang started to play the piano at 5. At 10, Zhang took lessons from Canadian pianist Sasha Starcevich. He was later admitted to the Mannes College of Music in New York under the guidance of professors Pavlina Dokovska and Vladimir Valjarevic. At 12, he received the highest score at the Canadian Music Competition. He enrolled in the Royal Academy of Music in Britain at 20 and was named a Steinway Artist.
Time: 8 p.m., Nov. 20
Tickets: 80-280 yuan
Booking: Tickets can be bought on the WeChat account "szyyt_piao"
Venue: Shenzhen Concert Hall, Futian District (福田区深圳音乐厅)
Metro: Line 3 or 4 to Children's Palace Station (少年宫站), Exit D
---