Classical meets contemporary at biennale | Nov. 26-Dec. 5
Updated: 2020-11-04 15:11
Between Nov. 26 and Dec. 5, 11 dramas, four exhibitions and several workshops will greet local audiences during the third Contemporary Theater Biennale in Futian District.
Meng Jinghui, an influential experimental drama director with lofty fame in Chinese drama circles, will serve as artistic director of the biennale and open the event with his latest stage drama "Einstein's Dreams."
The show begins with the dreams of the defiant but sensitive young genius, who is creating his theory of relativity, a new conception of time, as he imagines many possible worlds. Then the audience will be invited to witness various life stories and resonate with the actors through their life struggles, sadness and sweetness of love. Using a live band, body movements, multimedia projections and an ingenious stage set, Meng brings his unique personalized creativity and diversified artistic style into full play.
Meng's another work for the event, "The Treasure Ship," is based on a children's literature piece by renowned Chinese author Lao She (1899-1966, original name Shu Qingchun). Set in ancient times, the story is about a poor, diligent and kind-hearted child who comes across a ship made of paper that turns out to be a treasure ship. Meng's interpretation blurs dreams and reality and gives this traditional tale an avant-garde ambience.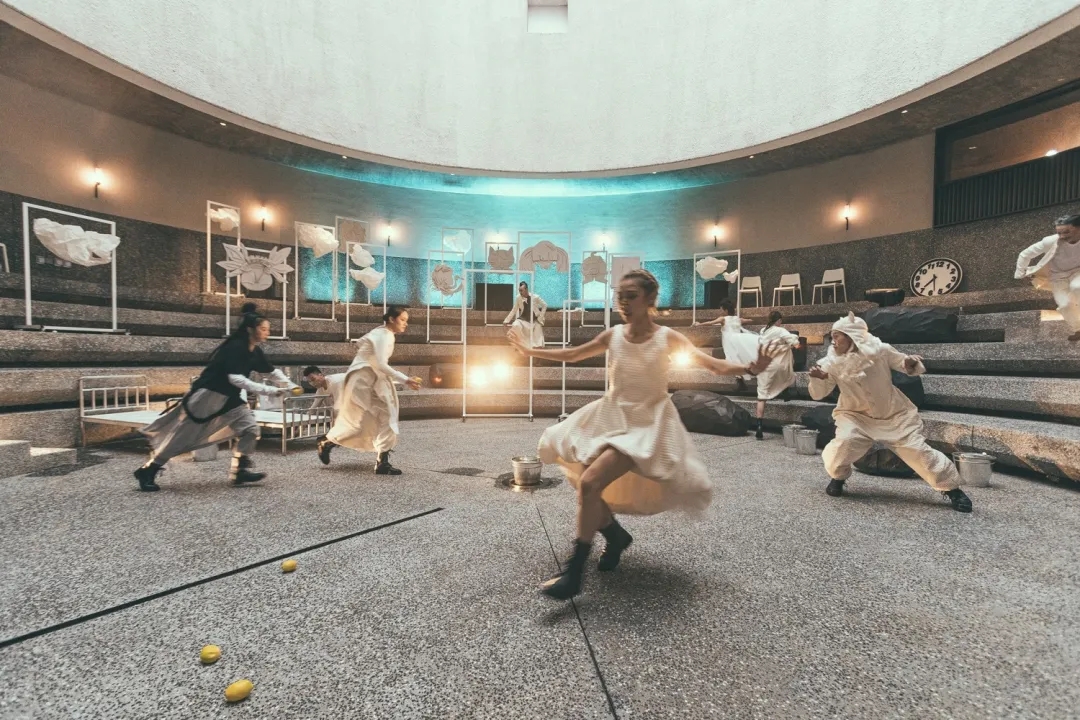 A scene in "The Treasure Ship."
Directed by the young talented Ding Yiteng, "Trauma Fading Into the Night" is based on Mary Shelley's "Frankenstein," which speaks to the mysterious fears of the human nature. Also borrowing from Freudian psychoanalysis and the forms of several traditional Chinese operas, Ding's work is weirdly absurd but resonates with audiences with its explosive emotions.
Cheng Wenming, a playwright and actor who has been studying with Makoto Sato, an influential black-box drama director in Japan, will bring "Absolute Flight" to the stage. The story is based on the true stories Sato collected after the 9/11 terrorist attack. The work is thought-provoking as audiences may ask themselves "how would I react in times of panic and disaster?"
Director Su Xiaogang has been continuously experimenting with new techniques in his stage works. He brings a new version of "Mauser" by the German dramatist and poet Heiner Muller (1929-1995). The work discusses how a person can gradually become a machine in a merciless system, and leaves people thinking "What makes a man?"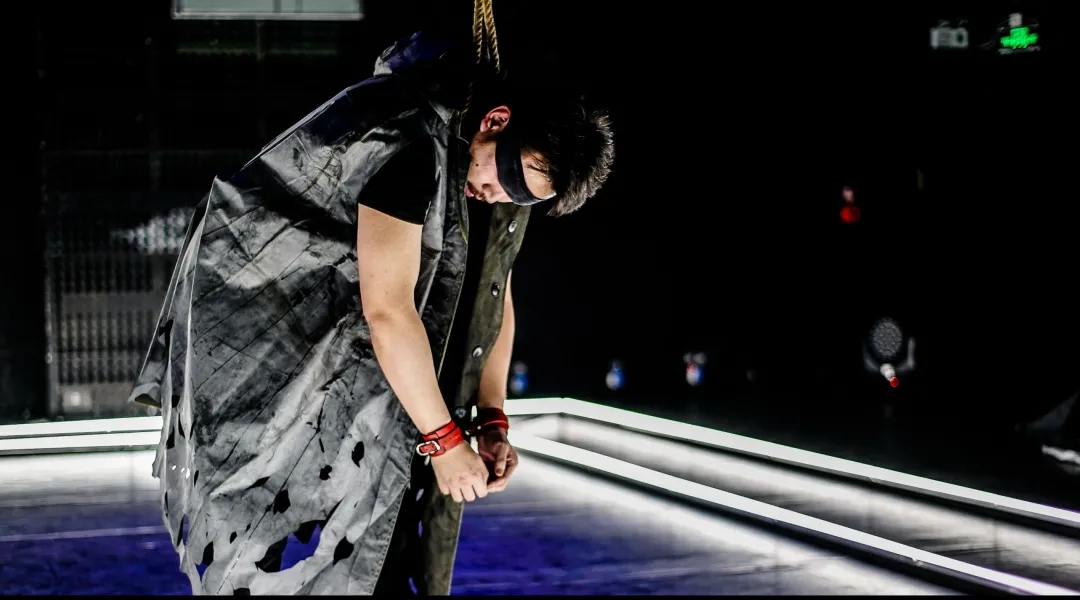 A scene in "Mauser."
While drama fans may be very familiar with "Hamlet," Li Yao presents it as something quite different. Moving the story from an ancient palace into a modern kitchen, Li's version will impress you as wild but somehow loyal to the original.
Love is a topic close to the heart of the young. Inspired by Alfred de Musset's comedy "No Trifling With Love," Liu Chang's "Venus Diary" has a profound grasp of the psychology of love and presents multidimensional woman characters.
Humorous and with a unique female perspective, director Zu Jiyan will bring "A Cup of Coffee, a Drip of Love." Discussing topics of money and love, betrayal and misunderstanding, this show reveals to the audiences these trivial but important things that are in people's lives.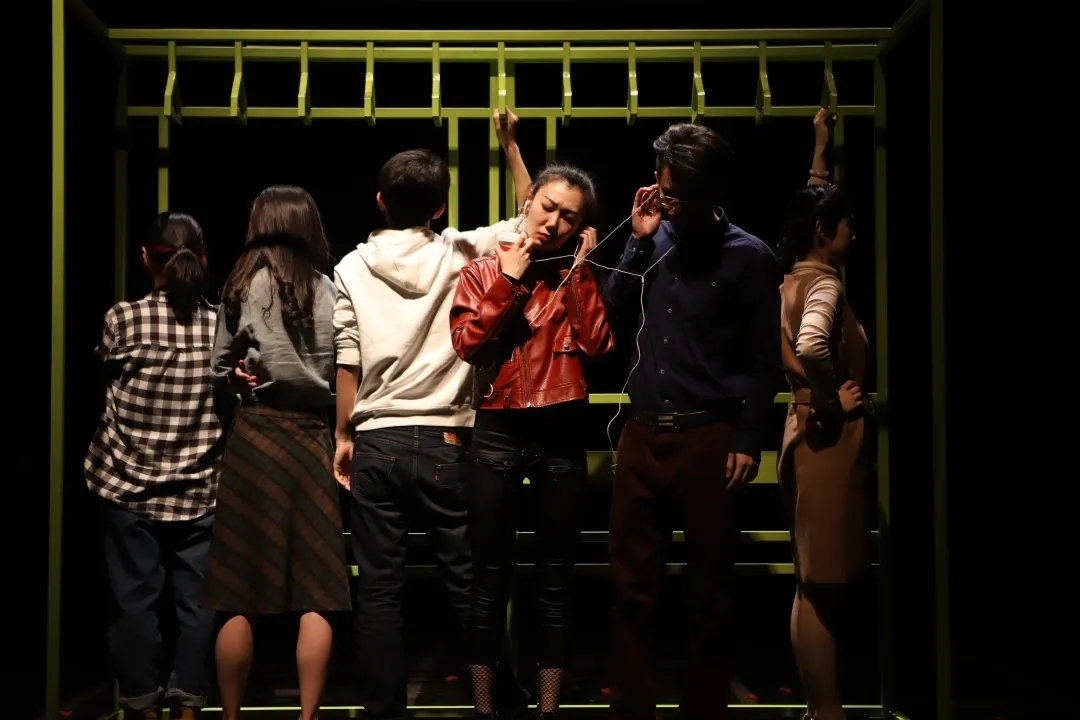 A scene in "A Cup of Coffee, a Drip of Love."
The event also features three shows that center around the body movements of actors. Liao Shuyi will bring "Still Here," which explores the relationships between people; Yu Erge will perform her solo show "Moli." "Bodyscape" presents in snippets the milestone dancers in history and their dances as a way to explore the change of this art form with the passing of time.
While three out of the four exhibitions will feature photos, posters and derivatives of theater, another will provide audiences with a VR experience so they can watch videos on science, nature and other topics.
Meng, Ding and Liao, as well as theater professors Tian Mansha and Lyu Xiaoping will present lectures and discussions at workshops on the sideline of the shows and exhibitions.
Tickets of the shows are available at www.damai.cn.
The first biennale, a 10-day event that took place in March 2016, drew more than 100,000 audience members.
---