Craft beer festival to cool Intown | Nov. 6-8
Updated: 2020-10-15 15:10
Bionic Brew, a local craft beer brand founded in 2014, will hold the Electric City Fest • Shenzhen, the sixth annual craft beer festival, at the Intown shopping plaza in Futian District, bringing the best local craft beers to consumers.
The three-day festival aims to unite local craft forces, and provide an opportunity for beer lovers to meet beer brand founders and brewmasters and learn about their stories behind different brands and brews, as well as to witness the fast development of the local craft beer scene.
Whether you are a craft beer lover or not, you're welcome to bring your family and friends, and have a good time together in this chill vibe. In addition to more than 20 fine beer brands, there will also be some new breweries and gourmet food introduced. DJs will play sweet tunes, so feel free to show your dancing moves.
Scan the QR code to buy tickets: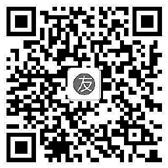 Time: Nov. 6 (5-11 p.m.), Nov. 7 (noon-11 p.m.), Nov. 8 (noon-7 p.m.)
Tickets: 50 yuan for full-day entry to any day and a commemorative beer cup;
80 yuan for full-day entry for Friday or Sunday only, a beer voucher and a commemorative beer cup;
100 yuan for full-day entry for Saturday only, a beer voucher and a commemorative beer cup;
160 yuan for three-day entry, three beer vouchers and a commemorative beer cup;
298 yuan for three-day entry, three beer vouchers, a commemorative beer cup, a T-shirt and a backpack
Venue: Intown, intersection of Fuhua Road 3 and Jintian Road, Futian District (福田区福华三路与金田路交汇处卓悦Intown)
Metro: Line 1 or 10 to Gangxia Station (岗厦站), Exit D
---