Two exhibitions at Great Art Space
Updated: 2020-07-22 15:07
Wang Chengyu
As an artist, Wang Chengyu integrates traditional Chinese artistic concepts with contemporary painting techniques, and consistently emphasizes a light-hearted and humorous style in his works. This style is embodied in his paintings: the neat strokes created by scrapers, straightforward lines, relaxed character postures, and simple narrative. It is also realized in the artist's creation process: Sometimes just because he found a pleasing color in the paint material store, the artist would take it home, set a background, add characters, and complete the exploration of a new work in a state of "playing for fun."
The characters in the Beijing opera makeup and costumes in his paintings come from the artist's enthusiasm for Beijing opera after having moved to Beijing in his youth. Among the five types of roles in Beijing opera, the chou (clown) role is the artist's favorite, not only because it is funny, but also because it is the most carefree one. The mundane, or even disgraceful side of a person is usually undertaken and expressed by the chou, who uses humor and self-mockery to resolve or respond to it. This is a relaxed state of mind and a disintegration of meaning.
Apart from adoring the freehand tradition represented by painter Zhu Da (1626-1705), Wang's Zen style can be traced back to the murals in the Tang Dynasty (618-907) and Mi Youren's ink paintings in the Song Dynasty (960-1279). Through the application of oil colors, it can eventually be associated with Western romanticism and modern art. Moreover, the creative application of classical images by the artist is also considered to be a practice of contemporary conceptual art. In this context, the artist's lively and fun painting language is transformed into a cross-cultural visual signal, thereby realizes self-expression and becomes appreciated by the contemporary audience.
Dates: Until Aug. 30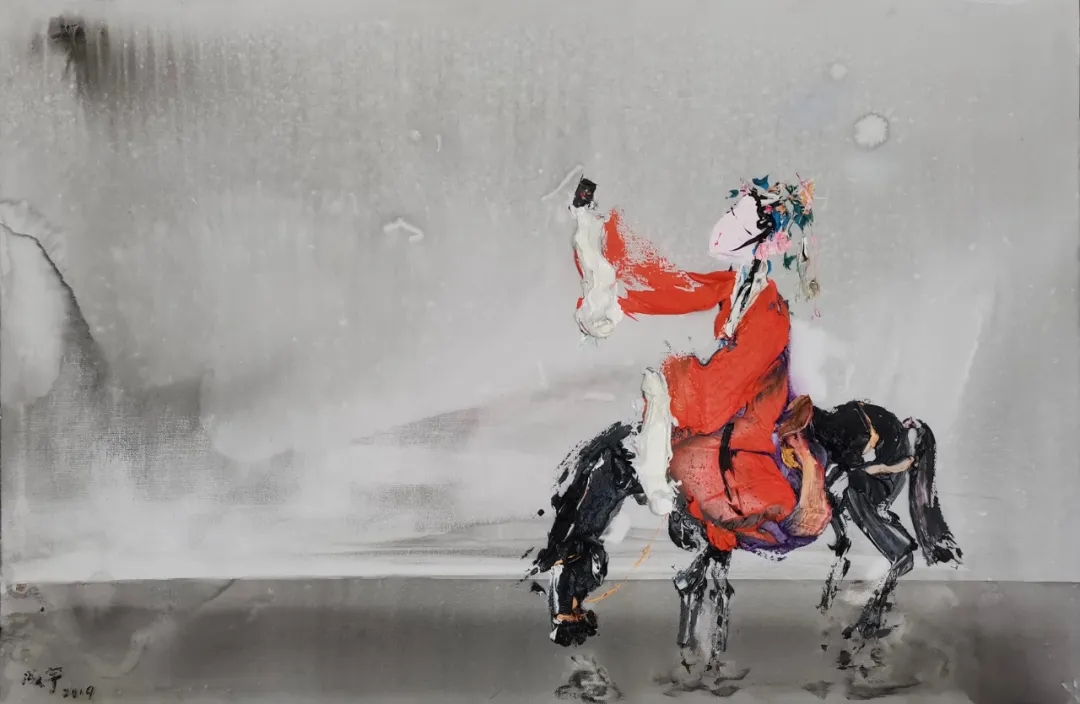 'Selfie'by Wang.

Lele Fioroni
Italian artist Lele Fioroni's solo exhibition "The Importance of Time" showcases more than 40 pieces of mixed media works created between 2018 and 2020, which explore the meanings of time.
"The passage of time is unstoppable and as we grow old, life goes on and only some of us realize how fast time has passed. This was the inspiration for the body of works which I present in this exhibition. I wanted to depict time in many ways, from the classical representation of the clock to the deeper concept of the labyrinth, the meaning of life itself, where it is easy to get lost and waste precious time in order to find the right way," said the artist in a statement.
Dates: Until Aug. 23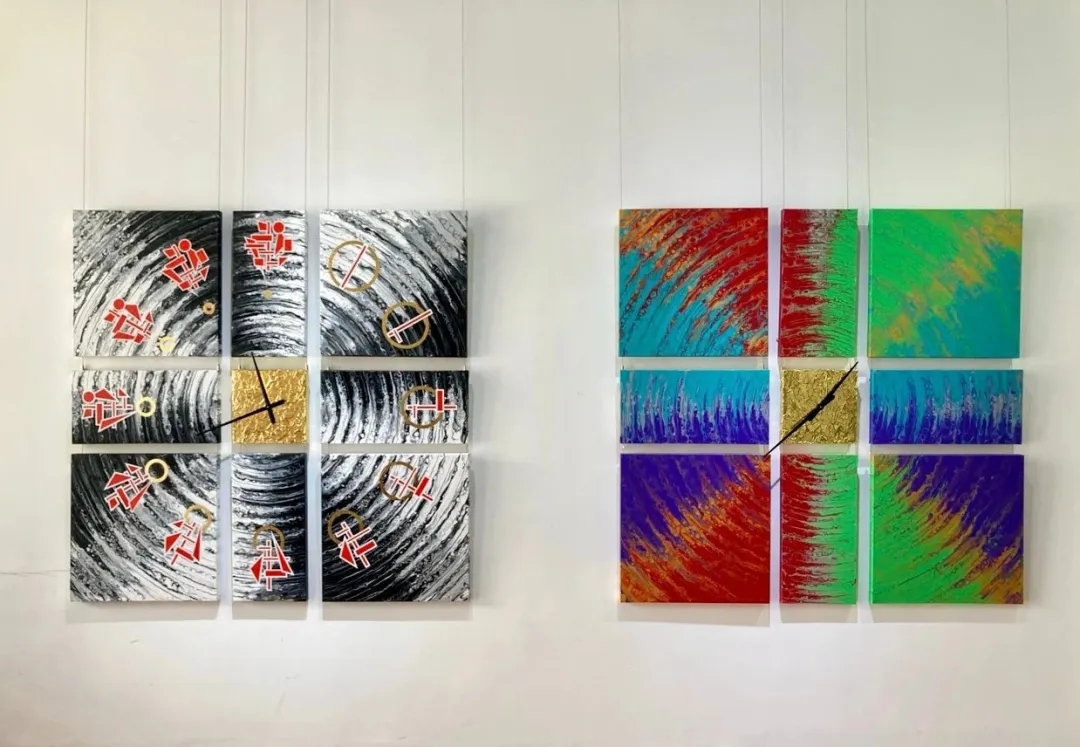 Artworks by Lele Fioroni.

Hours: 1-7 p.m. (Mondays), 10 a.m.-7 p.m. (Tue.-Sun.)
Venue: Great Art Space, 1003 Shennan Boulevard, Futian District (福田区深南大道1003号宏艺空间)
Metro: Line 2 to Gangxia North Station (岗厦北站), Exit B
---