'My Bucket List' musical to hit Poly Theater | Aug. 15-16
Updated: 2020-07-20 15:07
Audiences may be familiar with the 2007 Hollywood movie "The Bucket List" that stars Morgan Freeman and Jack Nicholson.
As the first for-profit show that returns to Shenzhen Poly Theater after a half-year hiatus, the musical "My Bucket List" has nothing to do with the film.
Based on a South Korean musical of the same title, the Chinese version was produced by Shanghai Culture Plaza Theater and debuted in Shanghai in 2017. Having been performed for more than 100 nights in 22 Chinese cities with a 7.4 out of 10 rating on reviewing website Douban, the present production stars Zhou Keren, Zhou Jichen, Fang Shujian and Zhang Zhihan, all young singers who graduated from the prestigious Shanghai Conservatory of Music.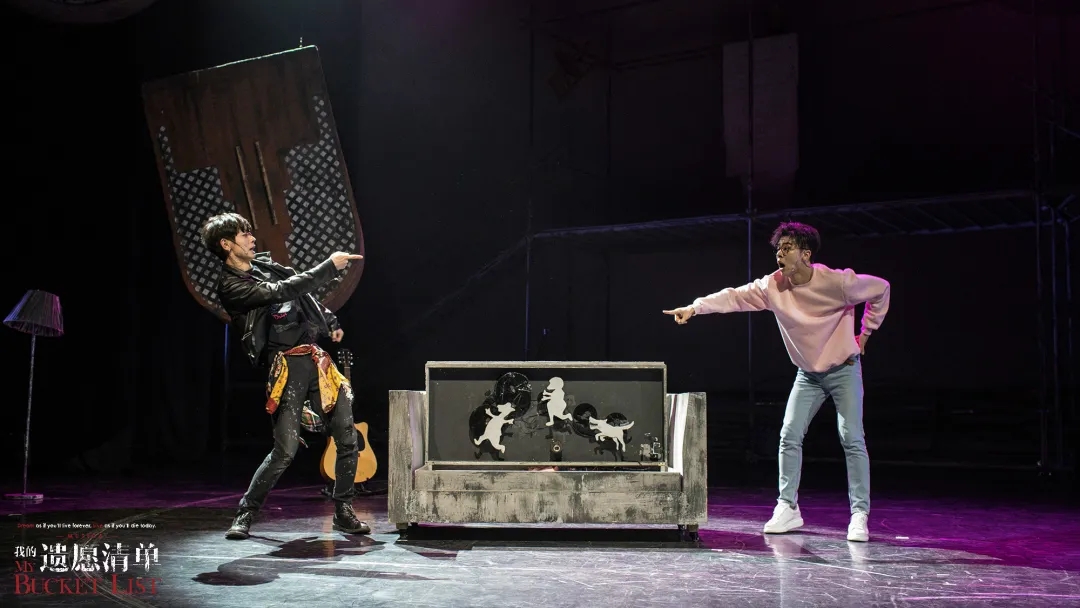 A scene in the musical.
The story centers around 17-year-old Yang Xiaoyu, a delinquent newly discharged from a rehabilitation center, and his classmate Liu Bao, who is terminally ill. The two teenagers embark on a journey together to complete a bucket list of 100 wishes, during which they come across many hilarious, moving and sad things along the way.
He Nian, director of the musical, says the charm of this musical lies partly in the fact that it's about the bucket list of two young guys, instead of old people. "They approach the subject in a light-hearted way, and their experiences take the audience on a roller-coaster of emotions. The show promises to revive youthful memories in the audience, of the craziest things they have done in their carefree years. It's about friendship, love and freedom."
Only 30 percent of the seats will be available, according to the requirements of social distancing during the pandemic. Audience members have to purchase tickets through the official website or the WeChat account of Shenzhen Poly Theater, submitting their ID information as well. They are also reminded to wear a mask to the show. Members of the theater can enjoy discounts up to 15 percent.
Follow the theater's Wechat Account "SZpolytheatre6," click "演出攻略-我要购票" to buy tickets.
Time: 2:30 p.m., 8 p.m., Aug. 15; 8 p.m., Aug. 16
Tickets: 280-680 yuan
Venue: Shenzhen Poly Theater, Nanshan District (南山区深圳保利剧院)
Metro: Line 2 or 11 to Houhai Station (后海站), Exit E
---