Shanghai Quartet presents time-honored classics
Updated: 2023-11-03 11:11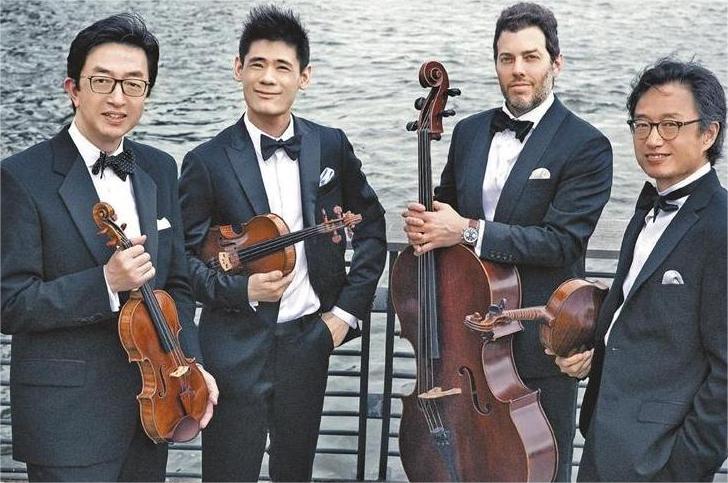 Shanghai Quartet Sophie Zhai
The Shanghai Quartet, one of the world's foremost chamber ensembles and one that has been active for the past four decades, will bring two evenings of time-honored classics to local audiences this weekend.
Their elegant style, impressive technique and emotional breadth allow the group to move seamlessly between masterpieces of Western music, Chinese folk music, and dazzling contemporary works.
Saturday's program, more tailored to the taste of traditional classical music fans, will include Haydn's "String Quartet in D Major, Op. 20, No. 4," Mozart's famous "String Quartet No. 19 in C Major, KV. 465," nicknamed "Dissonance" because of its unusual slow introduction, and Dvořák's colorful "String Quartet No. 12 in F Major, Op. 96," also known as the "American."
Sunday's program, on the other hand, is more contemporary. It will include Samuel Barber's "String Quartet in B Minor, Op. 11," Penderecki's "String Quartet No. 3: Leaves From an Unwritten Diary" commissioned by the Shanghai Quartet in 2008, contemporary Chinese-American composer Zhou Long's "Chinese Folk Songs," and Chinese composer Tan Dun's "String Quartet No. 1" (revised edition 2018).
Tan's colorful work requires the string quartet to mimic the sound of Chinese instruments such as the guqin, pipa and erhu, which can be a pleasant surprise to hear. Perhaps a bit unfamiliar to the Chinese audience, Zhou, who was awarded the 2011 Pulitzer Prize for Music, is famous for creating music that blends the two cultures of East and West.
His "Chinese Folk Songs" for string quartet is based on traditional Chinese folk songs. Each movement was inspired by a specific song, taking one of three main forms: "shange" or mountain songs, "haozi" or working songs, and "xiaodiao" or songs for entertainment. Sunday's concert will feature seven out of eight parts of this piece and audiences will hear such familiar tunes as "Jasmine Flower" and "A Single Bamboo Can Easily Bend."
Formed at the Shanghai Conservatory of Music in 1983, the ensemble made their name in 1985 after winning an award at the International String quartet Competition in Portsmouth. Since then, the quartet has performed nearly 3,000 concerts worldwide and released 35 recordings.
The current members include founding brothers violinist Li Weigang and violist Li Honggang, first prizewinner in the 2010 Yehudi Menuhin International Violin Competition Angelo Yu and American cellist Nicholas Tzavaras.
In 2002 they became the quartet-in-residence at the John J. Cali School of Music at Montclair State University. In 2020, the Shanghai quartet ended their residency, returned to China and joined the Tianjin Juilliard School as resident faculty members. The quartet is also the ensemble-in-residence with the Shanghai Symphony Orchestra.
Time: 8 p.m., Nov. 4-5
Tickets: 80-480 yuan
Booking: WeChat account "szyyt_piao"
Venue: Shenzhen Concert Hall, Futian District (深圳音乐厅)
Metro: Line 3 or 4 to Children's Palace Station (少年宫站), Exit D
---