Enzo Cucchi holds exhibition at Mangrove Gallery
Updated: 2023-04-21 11:04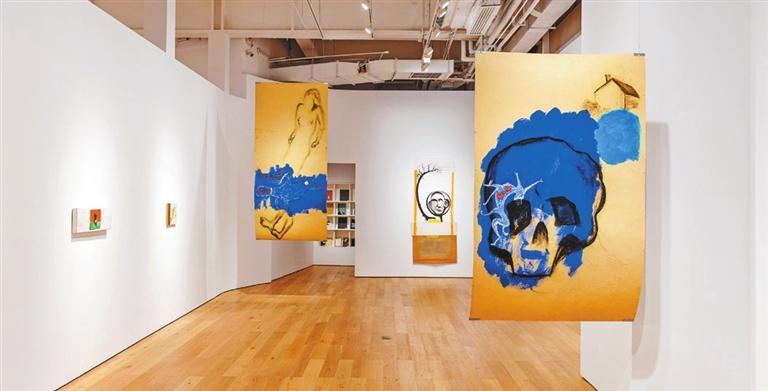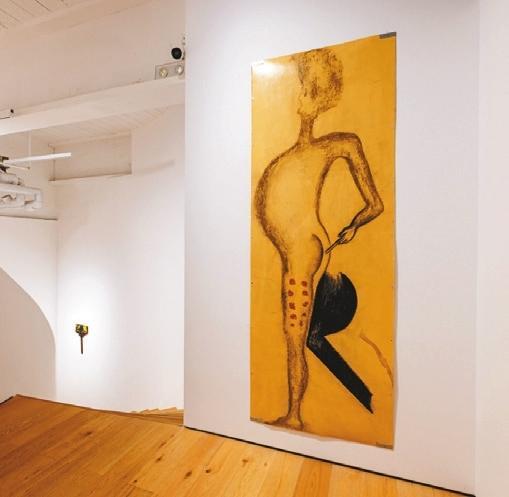 Artworks by Enzo Cucchi are on display at Mangrove Gallery. Photos from Mangrove Gallery
Artworks by Italian artist Enzo Cucchi are on display at the "Castagna" exhibition at the Mangrove Gallery.

Cucchi is a central figure in the Transavanguardia movement of the 1980s, Italy's answer to Neo-expressionism. His large-scale oil paintings are characterized by their simple, almost primitively depicted images rendered in vivid, dramatic colors, and he was once described by the New York Times as an "artist who waves his paintbrush like a magician's wand."
Cucchi's textured surfaces and instinctual charcoal lines can resemble cave paintings, and indeed much of his imagery includes primitive tools, livestock, flames, and eyes. A writer as well as a self-taught artist, he often exhibits his works along with poetic verses he himself has composed.
Born in the province of Ancona in 1949, Cucchi went on to befriend other artists of the Transavanguardia movement he met in Rome, such as Francesco Clemente, Sandro Chia and Mimmo Paladino. Like his fellow Transavanguardians, Cucchi's earth tone compositions are infused with violence. The confidence in gesture and colors lend his tableaux immediacy and drama. His works have been exhibited at prominent institutions worldwide, including the Museum of Modern Art in New York, the Tate in London, and the Art Institute of Chicago.
Dates: Until May 13
Hours: 10 a.m.-6 p.m., closed Sundays and Mondays
Venue: Mangrove Gallery, One Shenzhen Bay, Nanshan District (深圳湾一号红树林画廊)
Metro: Line 2 to Dengliang Station (登良站), Exit C
---