Great Art Space holds 'Uncertainty' exhibition
Updated: 2022-08-15 10:08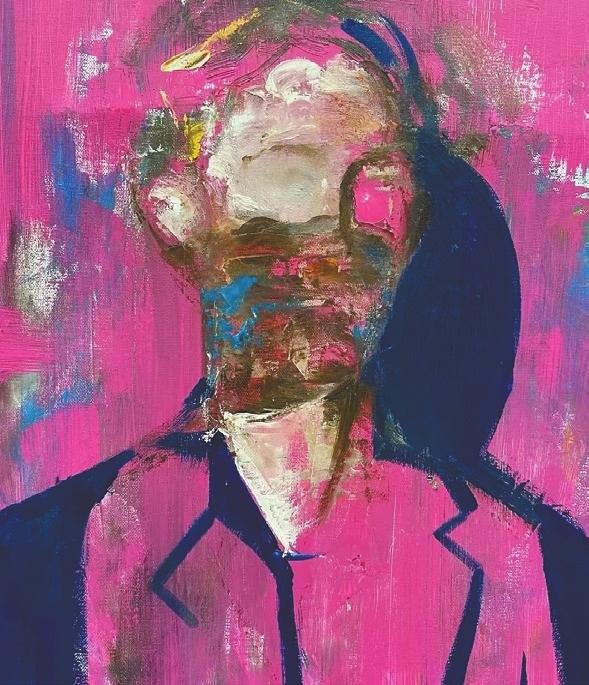 An oil painting by Jimmy Flower.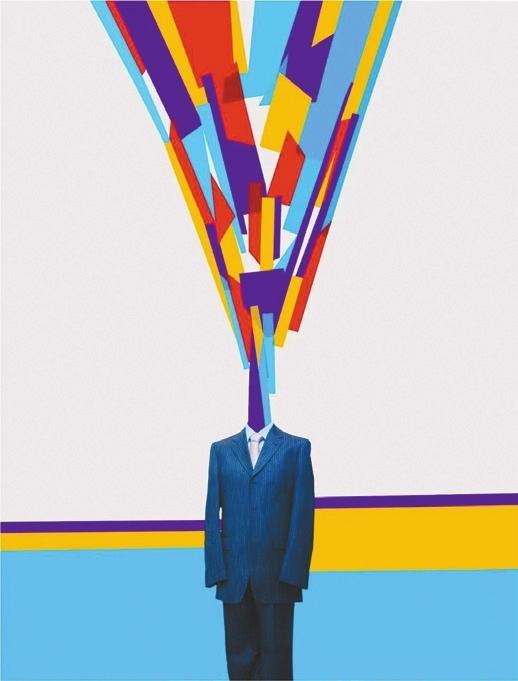 Collage work "A Bizarre Attempt at Action" by Lee Prescott.
Great Art Space is holding the "Uncertainty" exhibition, featuring collage artworks and abstract paintings by British artist Lee Prescott and oil paintings by Chinese artist Jimmy Flower.
Flower believes "uncertainty" stems from one's inner psychological and emotional experiences. In his paintings, the artist begins with the skeleton and moves to the flesh, skin and limbs to construct people's most authentic reflections of the self.
"I am good at integrating traditional and contemporary art, creating beauty in the disorder of visual elements. The inspiration and theme of this series comes from my exploration into and understanding of colors. I believe that the allure of contemporary art lies in its innovation in design and palettes, and I hope to express the ideas of contemporary youths through classical art," said Flower.
Prescott has been influenced by Dadaism, surrealism and Bauhaus and masters like Kurt Schwitters, Lazslo Moholy-Nagy and Josef Albers. With a bachelor's degree in graphic design from the University of Lincoln and Humberside, he usually collects images from Eastern and Western magazines to get inspiration for his work. With such influences underlying his collage arrangements, the original objects on the images then exist in a multi-dimensional, absurd and bizarre space and take on a new life.
"Prescott creates a sense of confinement and chaos through paintings and collages. The color contrasts in the images represent the oppressive undercurrents pervasive in society. The structural elements imply an alienated and fragmented portrayal of individual spirit. These collages look at the clashes and confusions of multiculturalism in contemporary society," reads the exhibition profile.
"My artwork was inspired by this sinister undercurrent of our society: People feel pressure to portray images of who they are that are, in fact, far removed from who they really are. The fact is that people feel they have a right to judge you and say things to you without ever meeting you face to face. My paintings sum up what I feel about current society; it looks like something that I can identify, but there is something that makes me feel inherently uneasy that I can't identify with," said Prescott.
"I hope people realize that they are all individuals with their own worth and who have the strength to control their own lives and not let it be controlled by the parasite that is social media," he added.
Dates: Until Sept. 4
Hours: 1-7 p.m. (Mondays), 10 a.m.-7 p.m. (Tue.-Sun.)
Venue: Great Art Space, 1003 Shennan Boulevard, Futian District (福田区深南大道1003号宏艺空间)
Metro: Line 1 or 10 to Gangxia Station (岗厦站), Exit A
---